PSTA Celebrates the Solstice with FREE Central Avenue Trolley Rides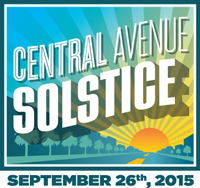 Release Date: 9/24/15
St. Petersburg, Fla. – In celebration of the Central Avenue Solstice event, the Pinellas Suncoast Transit Authority (PSTA) will provide FREE Central Avenue Trolley rides for guests throughout the day on Saturday, September 26.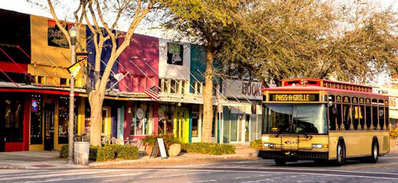 Guests can enjoy the art, music, food, and culture of Downtown St. Petersburg while leaving the stress of driving at home.
"We are proud to be able to join our community partners in celebrating the unique culture of downtown St. Pete," said PSTA CEO Brad Miller. "The Central Avenue Trolley is a staple of the city and the best way to see everything there is to see in downtown."
To ride the trolley, simply walk to a bus stop that has the trolley logo on it. All guests will be welcomed on the trolley free of charge for the entirety of the day.
For trip planning information visit www.psta.net or call the InfoLine at (727) 540-1900.
For a map of the event or to learn more about the solstice visit www.centralavenuesolstice.com.
www.PSTA.net

###

About PSTA: The Pinellas Suncoast Transit Authority is the public transit provider for Pinellas County, providing more than 14.5 million rides per year. PSTA operates nearly 40 bus and trolley routes with a fleet of 203 vehicles. To learn more about the services offered by PSTA, or for schedule and fare information, passengers are invited to call the PSTA InfoLine at (727) 540-1900, or visit www.psta.net. PSTA is an equal opportunity employer.
MEDIA CONTACT: Ashlie Handy, 727-488-8237, ahandy@psta.net