Guess who's back?! AVA, the titleholder of Pinellas County's FIRST all-electric Autonomous Vehicle! On May 19th, PSTA welcomed Dunedin's newest resident, AVA.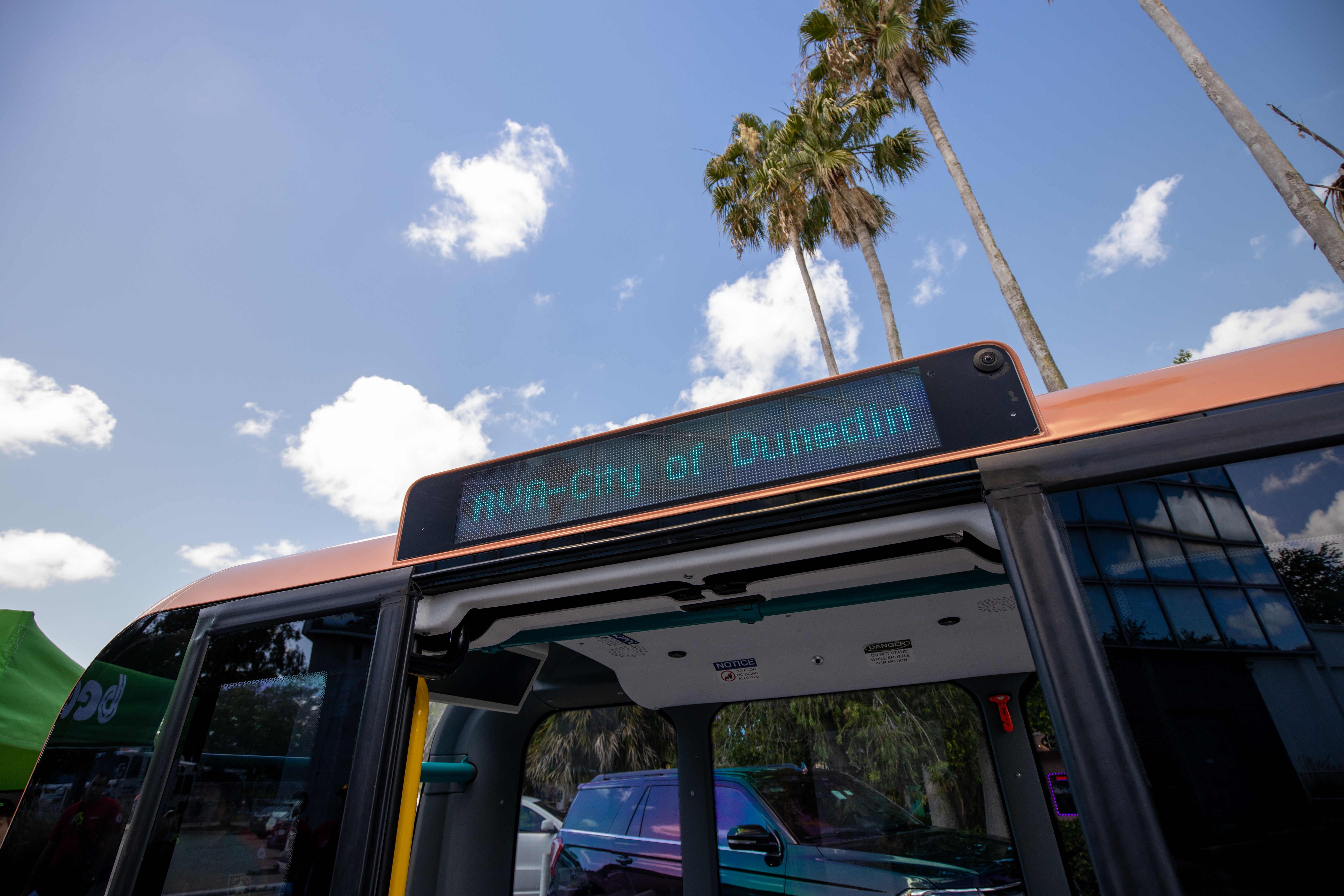 In case you missed her introduction, AVA first provided service in St. Petersburg from November 2020 to March 2021. 
We're beyond excited to have her relocate to the coastal city of Dunedin, where she'll be looking to gain feedback on how the community feels about the possibility of using Autonomous Vehicles as a transit option in the future. AVA is ADA accessible and accommodates mobility devices. 
So Autonomous Vehicles, sounds pretty technologically advanced right? Well...they sure are! Also, the good news is AVA is a safe option for travel. AVA is equipped with LiDar sensors, which means she has more eyes on the road than a human driver possibly could. The sensors provide her with a 360-degree view of the environment that allows her to respond to traffic and pedestrians. There's also AVA's copilot on board as backup to ensure a safe, fun experience for everyone. 
To those of you familiar with AVA…notice anything new? AVA's had a facelift in preparation for her service in Dunedin! She's now an 80% 3D-printed and recycled vehicle manufactured by local motors. Riders will experience a different look and feel along with increased technological advancements.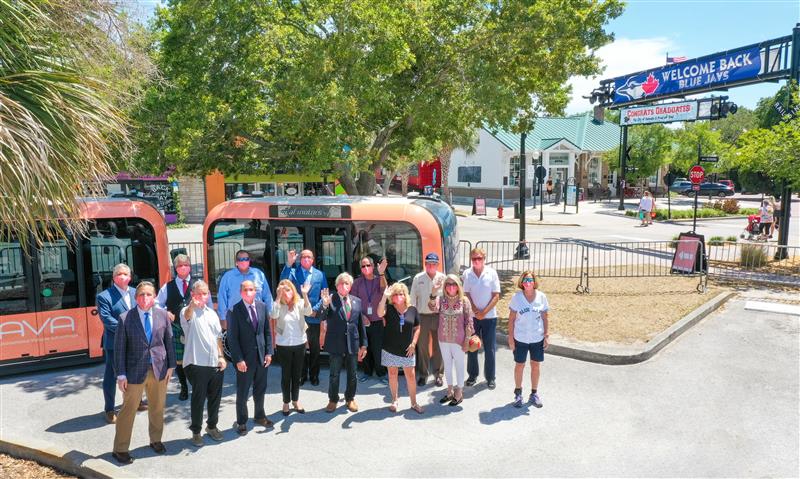 We look forward to starting service and sharing this cutting-edge technology with the coastal community of Dunedin! AVA is here to stay in Dunedin from May 2021 to August 2021. While the Blue Jays are playing in Dunedin, AVA will operate along Douglas Avenue, past TD Ballpark from 10 a.m. to 10 p.m. beginning on Wednesday, May 19th at 6:30 p.m.
Please note that from June 2nd through June 13th, AVA will operate between 9 a.m. to noon and 3 to 6 p.m. along the Douglas Avenue route. Service resumes with AVA's regular hours on June 16th, when she begins the new Main Street route. AVA will then travel on Broadway Avenue, Scotland Street, Douglas Avenue, Wood Street and Highland Avenue until the end of the pilot in August 2021. To catch a ride, stop by Main Street from 10 a.m. to 10 p.m. AVA's service will run Wednesday through Sunday, perfect for any weekend plans. 
Capacity is currently limited to 6 passengers in the same party and 3 passengers in different parties to ensure the safety of AVA's passengers and copilots during the COVID-19 pandemic. Additionally, passengers are required to sit in a pattern that allows for social distancing and must wear a mask on board. To learn more frequently asked questions about AVA, please click here.