Have you ever wondered how the Pinellas Suncoast Transit Authority is funded?

Let's pull back the curtains and explore how this essential, government-funded organization acquires funding to serve the community and push the boundaries of public transit!
JANUARY 31. 2023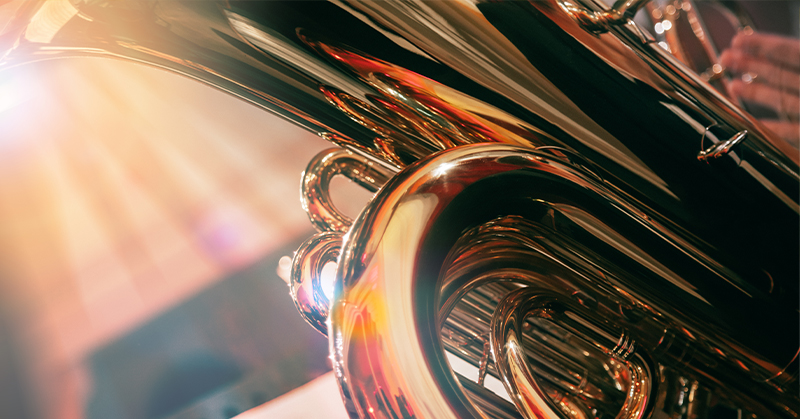 A special guest post by Thomas Sullivan, PSTA rider.

Thomas shares his experience riding the new SunRunner to the MLK Day Parade in Downtown St. Petersburg.
JANUARY 24. 2023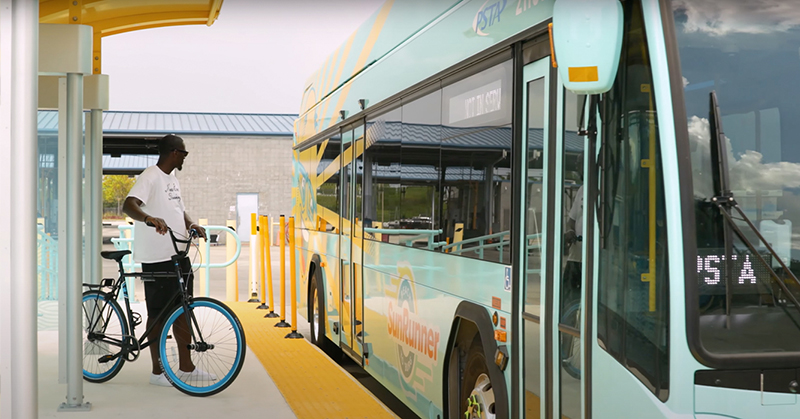 Biking and the SunRunner go hand-in-hand.

Calling all cyclists! Learn more about the SunRunner's many bike-friendly features and biking opportunities abound along the 10-mile, 30-stop route.
JANUARY 10. 2023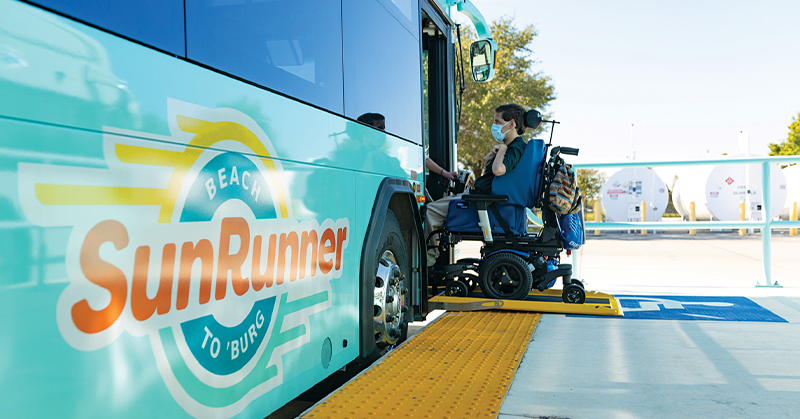 A special guest post by Gloria Lepik Corrigan, ADA rider.

Gloria shares her experience riding the exciting new SunRunner Bus Rapid Transit route, as a wheelchair-dependent individual.
JANUARY 6. 2023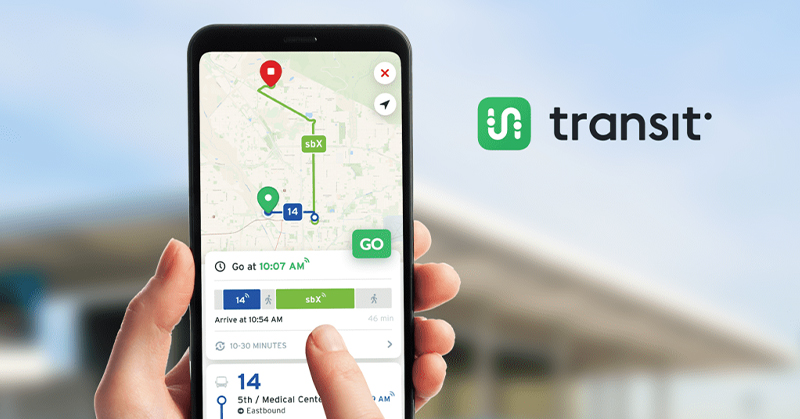 Transit: A comprehensive app that maps your route for you, displays real-time arrivals, and lets you know when to leave for your bus.

The Transit app is a fantastic tool for frequent riders but can also be a lifesaver for brand-new riders. With a wide variety of handy features, taking the bus doesn't haven't to be an all-day affair of planning and waiting at your stop.
JANUARY 5. 2023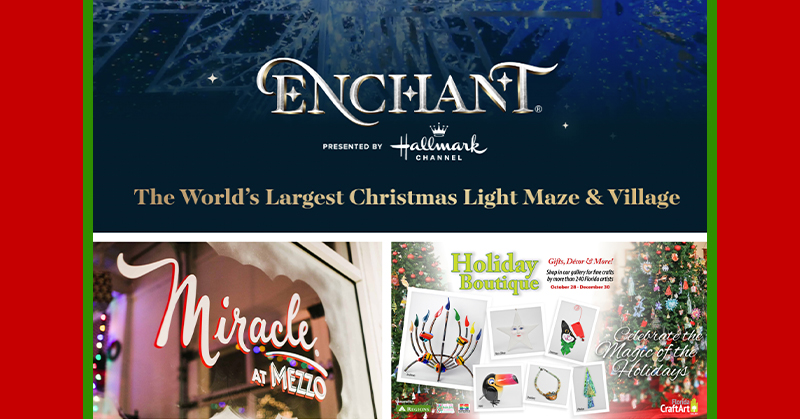 It's the most wonderful time of the year – aboard the SunRunner!

There's no shortage of fun to be found around town this time of year. What's not-so-fun? Being stuck in traffic. Trying to find parking. And repeat for each stop along your journey. Use the SunRunner to skip these hassles and get straight to the good stuff!
DECEMBER 14. 2022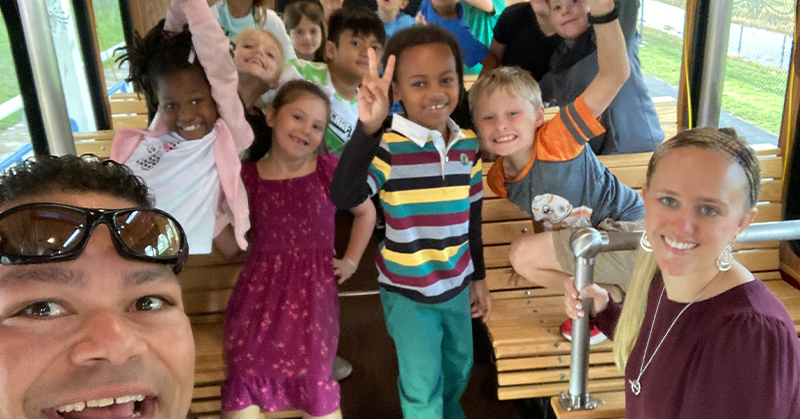 For this year's Great American Teach-In, our amazing PSTA volunteers brought one of our Jolley Trolleys to several local schools for kids to learn more about public transit!

For those unaware, the Great American Teach-In happens once a year, where local businesses introduce students to a variety of job opportunities. The goal is to open a child's mind to different career options, especially ones they've never heard of!
DECEMBER 2. 2022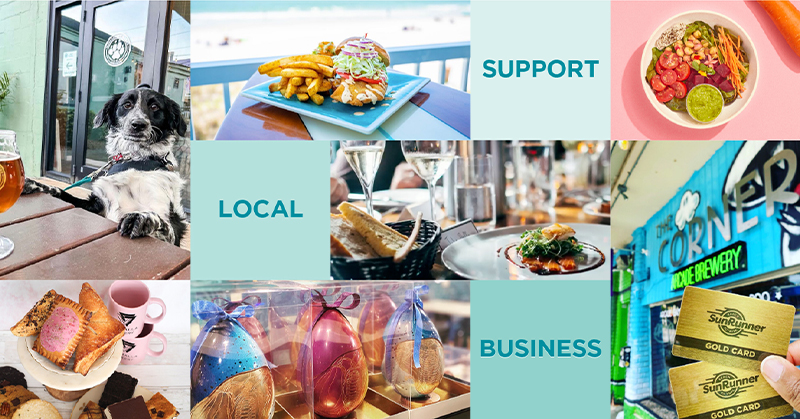 Breweries and eateries abound along the SunRunner route.

Pinellas County is home to 48 breweries – the most in the Tampa Bay region, and more than any other county in the state of Florida! It's also home to one of the most dynamic foodie scenes around.
DECEMBER 2. 2022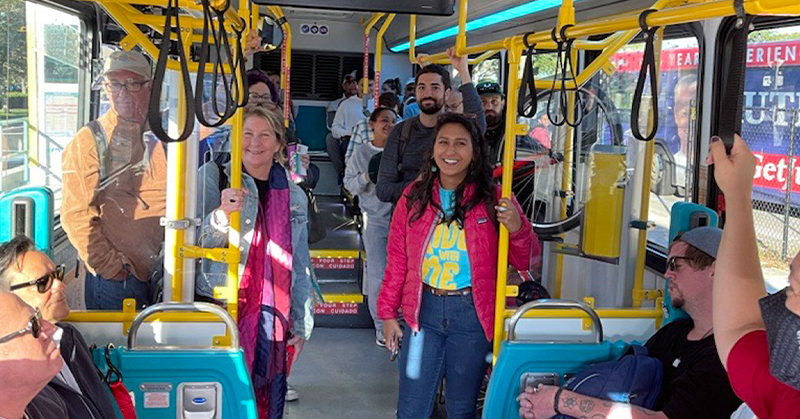 Happy one-month to the newest member of our PSTA family. And boy, has it been a successful whirlwind!

Unless you've been living under a rock, we're pretty sure you've spotted our gorgeous SunRunner buses in the wild. Whether it's the eye-catching art on the buses and stops or the dedicated lane that allows it to skirt pesky traffic, the SunRunner has been the belle of the ball in downtown St. Pete.
NOVEMBER 30. 2022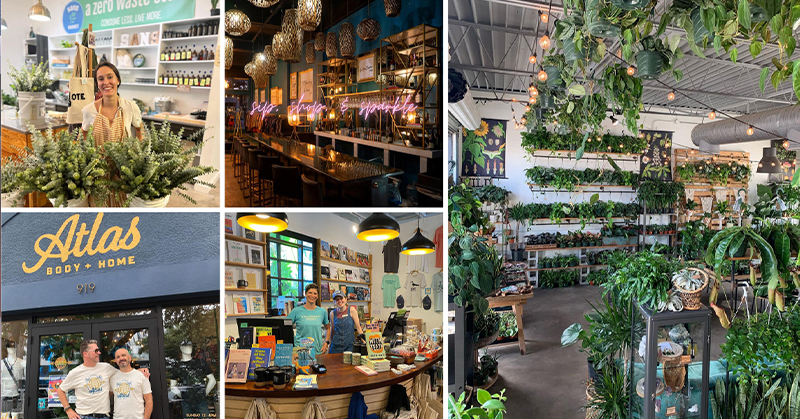 Let us help you kick off the holiday season in a meaningful way.

Small businesses are the backbone of our local community. Come aboard the SunRunner this Saturday, Nov. 26 to show them some love by shopping small on Small Business Saturday!
NOVEMBER 22. 2022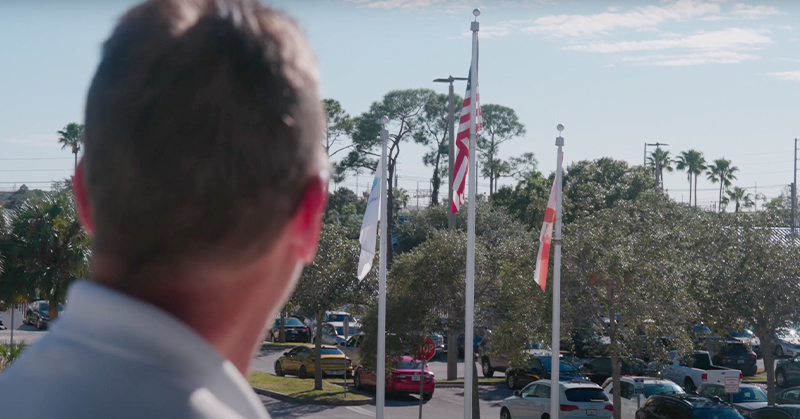 Meet Tom Heyob, Transporation Supervisor and United States Air Force Veteran

This isn't just a veteran's club for PSTA employees—our Veteran's Employee Resource Group helps the community at large. This Veteran's Day, we honor those who served and highlight how they STILL serve their communities.
NOVEMBER 16. 2022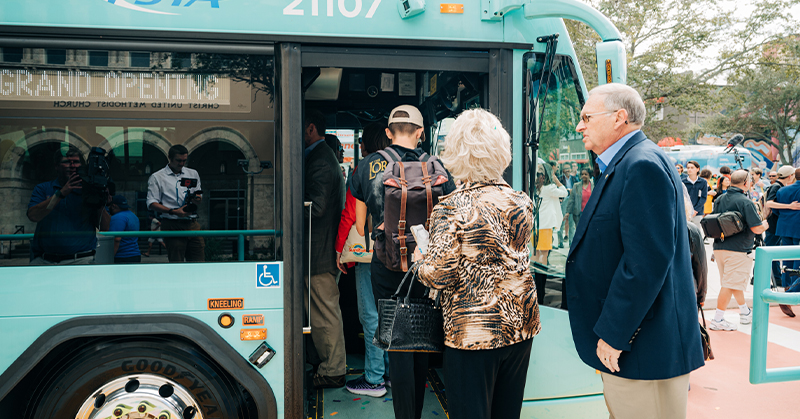 Why is the 10,000th rider milestone so special?

With the SunRunner already toppling expectations in its opening weekend, it proves that residents and visitors alike see the value of public transportation and PSTA's mission to lower vehicle emissions.
NOVEMBER 8. 2022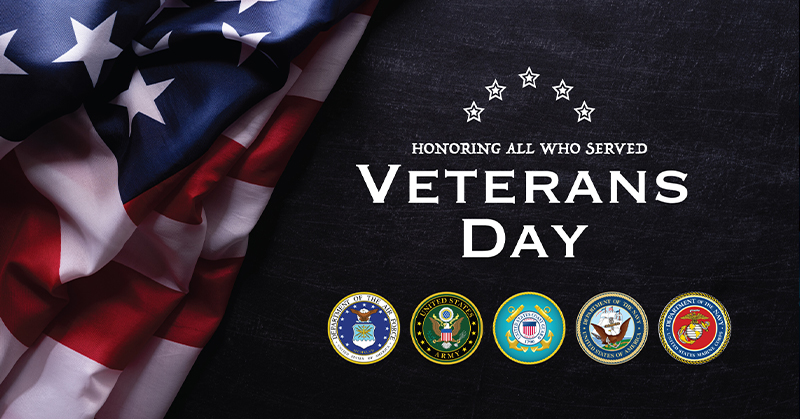 A special Veterans Day guest post by Vietnam-era U.S. Army Veteran Thomas Sullivan.

Check out what surprise the Vietnam-era vet, received courtesy of PSTA!
NOVEMBER 8. 2022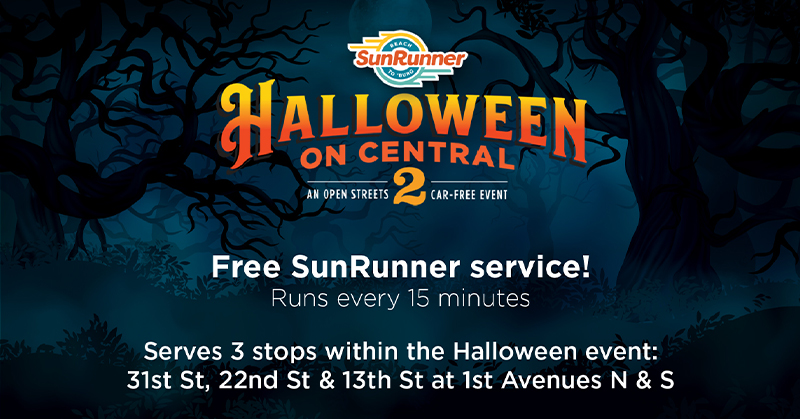 Catch the SunRunner for some spooktacular fun.

Get in the Halloween spirit by joining PSTA (and pretty much all of St. Pete) at Halloween on Central 2 on Sunday, Oct. 30 from 12-5 p.m. in St. Pete's EDGE and Grand Central Districts!
OCTOBER 26. 2022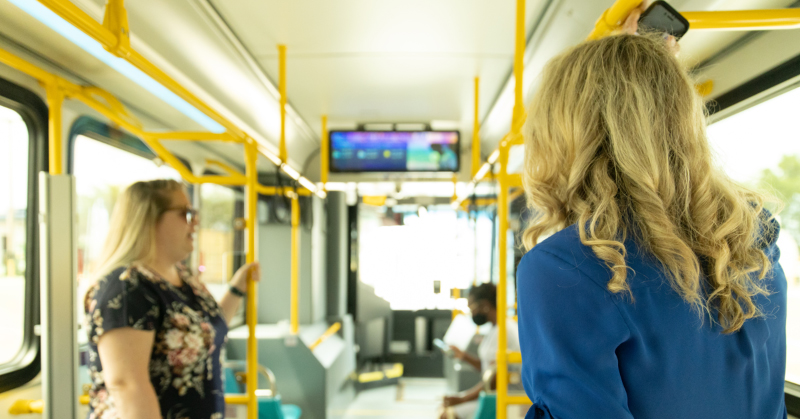 It's almost time! Use these tips for a smooth ride on the SunRunner.

Can you feel the excitement? We can't wait to welcome you aboard soon!
OCTOBER 13. 2022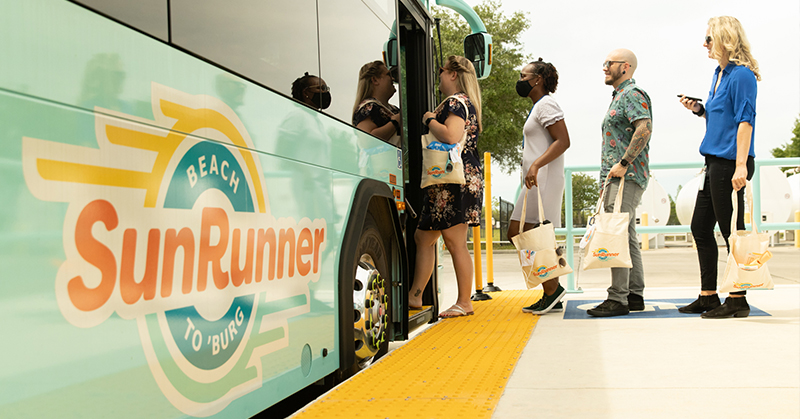 Take advantage of FREE fares for the first six months of SunRunner service.

Did you know the SunRunner is FREE to ride for the first six months of its service? That's right – from its launch in October 2022 through April 2023, the SunRunner will cost riders nothing to navigate from the beach to the 'Burg and anywhere in between!
SEPTEMBER 27. 2022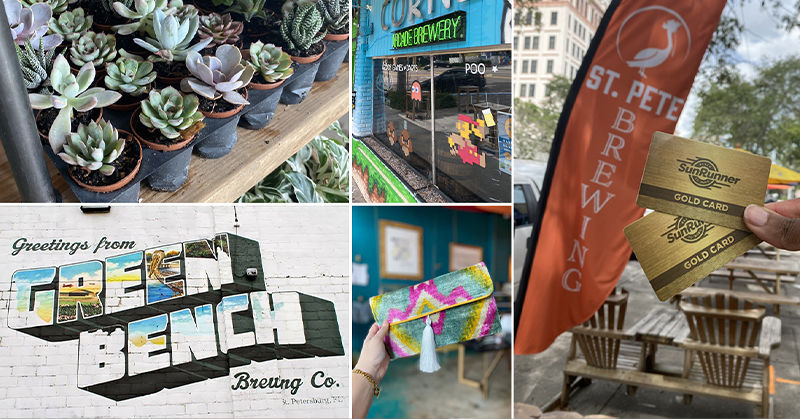 The first 500 riders get exclusive discounts to participating businesses along the SunRunner route.

Don't miss out! Remember: Service begins Oct. 21, 2022, at 6 a.m. Mark your calendar now for your chance to snag a Gold Card.
SEPTEMBER 13. 2022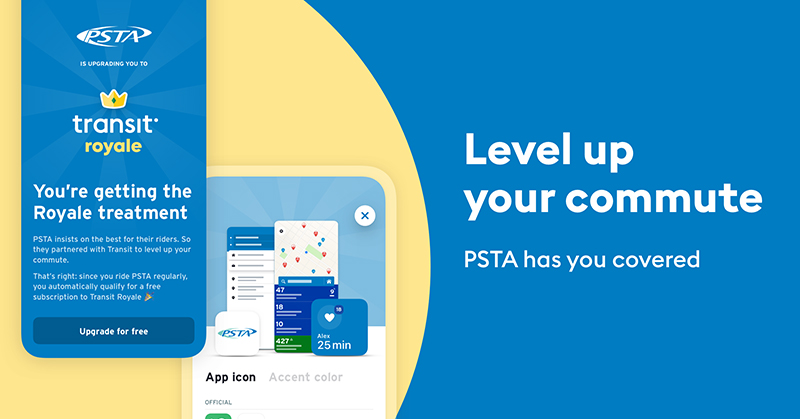 Riders, let us upgrade you!

With Transit Royale, the new subscription in the Transit app, it's now easier than ever to plan, track, and pay for your trips on both our traditional and upcoming SunRunner routes!
SEPTEMBER 2. 2022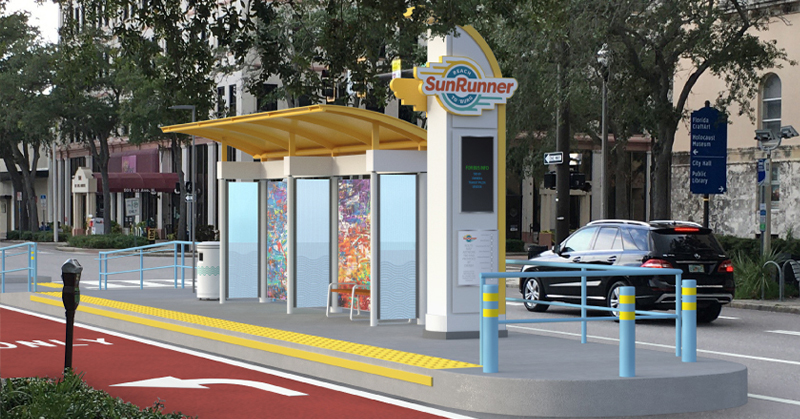 Can I drive in the lanes? How will they impact my commute?

You may have noticed new, rust-red lanes along First Avenues North and South. They are the SunRunner's "bus-and-turn" lanes – which are now open!
AUGUST 30. 2022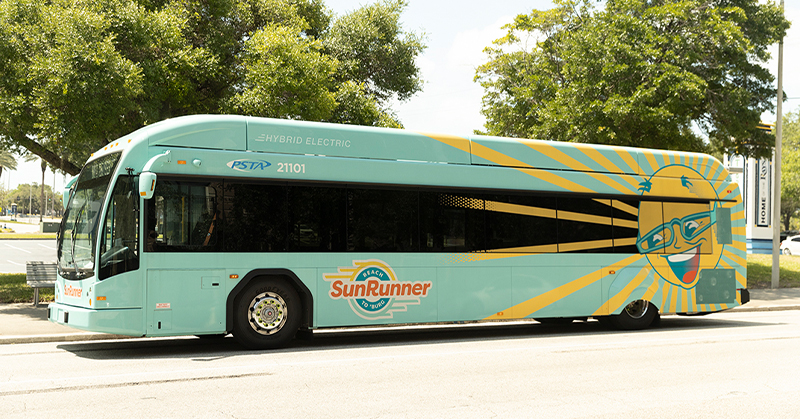 What this exciting new transit service means for Pinellas County.

This year, an innovative transit service is debuting to connect residents and visitors from downtown to the beaches and so many places in between. Called bus rapid transit, or BRT, the SunRunner is the region's first modern, fast transit service designed to get riders to Pinellas County's premier destinations.
AUGUST 23. 2022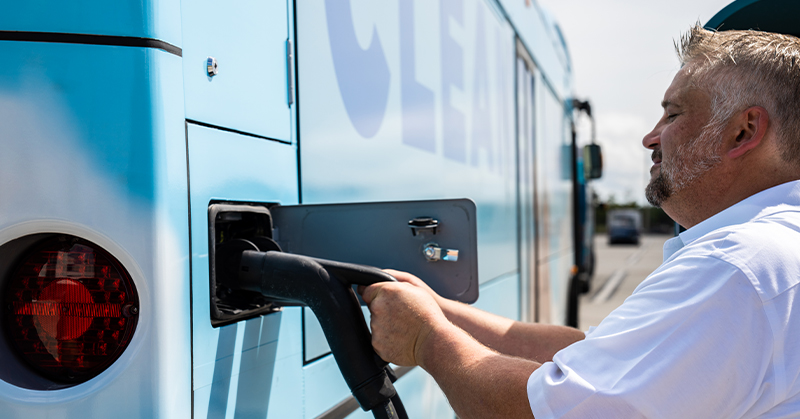 We are proud to be a part of major solutions helping to push our county forward.

Clean energy and sustainability are a huge conversation happening right now in many industries, but likely no conversation is bigger than the one in transportation.
AUGUST 2. 2022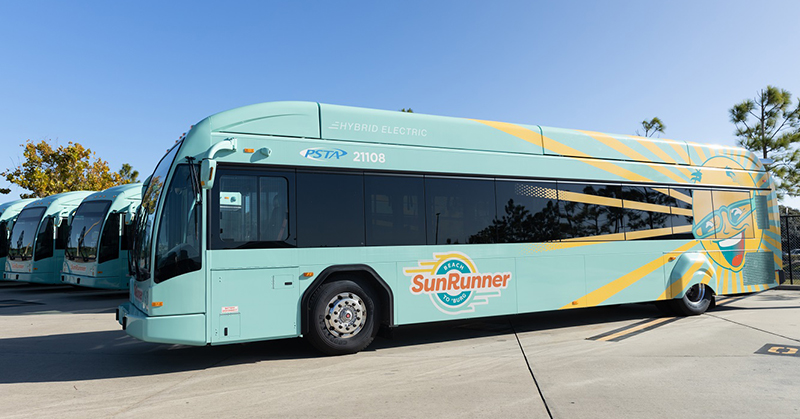 The SunRunner is PSTA's new Bus Rapid Transit service and the first of its kind in the Tampa Bay region.

There's a shift happening in Pinellas County. You've heard about it. You've probably seen it. Now, it's on its way!
JULY 13. 2022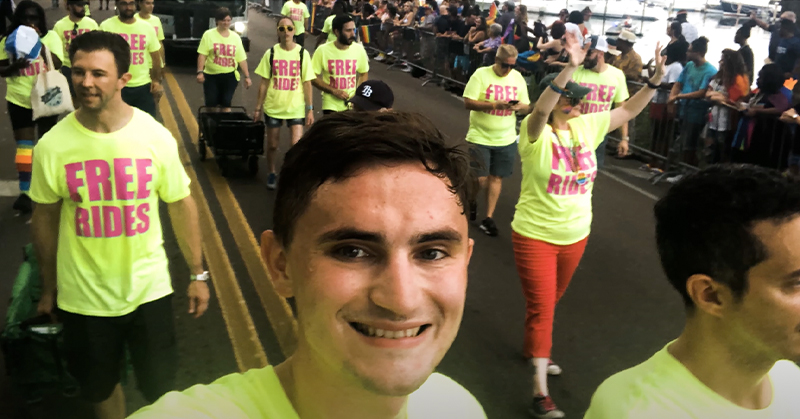 We're rounding out Pride Month by highlighting Senior Planner and the head of our Pride Employee Resource Group (ERG), Jacob Labutka.

In this post, you'll hear firsthand stories about Jacob's budding passion for public transportation, what it's like working at PSTA, and how our unique work culture has helped him through his toughest times and grow into his own.
JUNE 29. 2022
AVA will be looking to gain feedback on how the community feels about the possibility of using Autonomous Vehicles as a transit option in the future.
MAY 19. 2021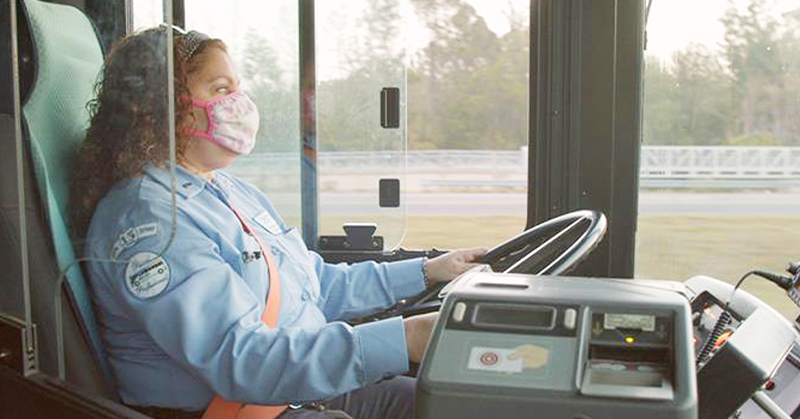 March marks Women's History Month, a time for us to come together and celebrate the innovative contributions women have made back in time over the course of history and in the now, in contemporary society. 
MARCH 23, 2021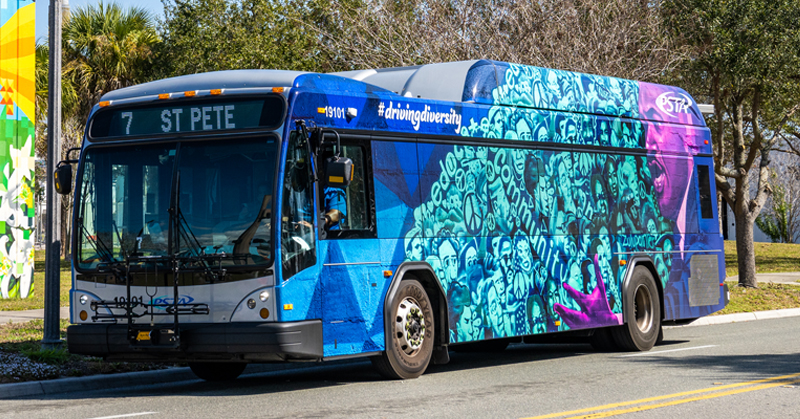 We worked with a local black artist named Zulu Painter from St. Pete to bring a stunning mural featuring MLK to highlight the importance of diversity and inclusion in our community.
FEBRUARY 11, 2021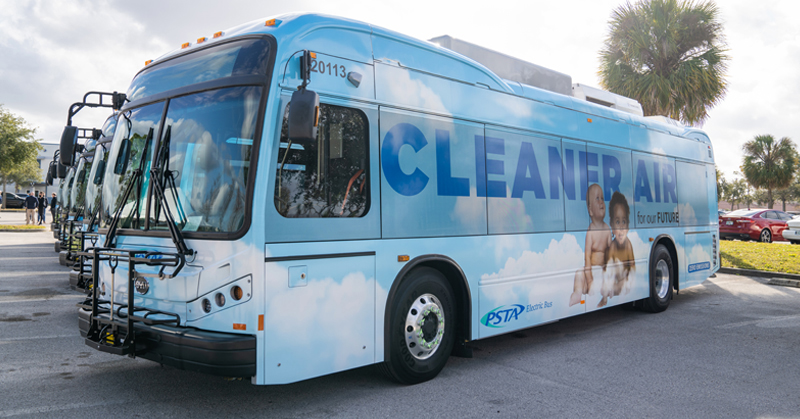 Now, about half our fleet is electric or hybrid.
FEBRUARY 1, 2021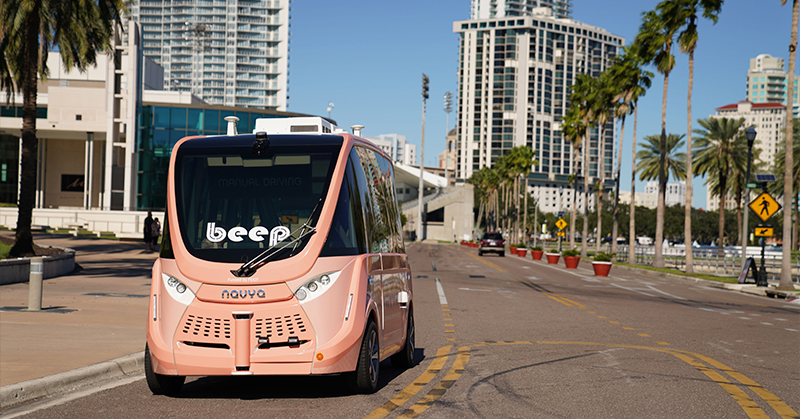 PSTA introduced Pinellas County to it's newest resident, AVA!
NOVEMBER 23, 2020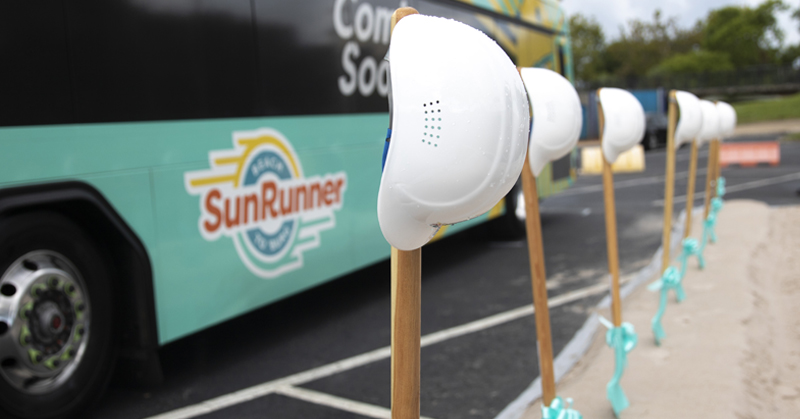 The future is almost here. On August 17th, 2020, construction of the Tampa Bay Region's first Bus Rapid Transit began. Elected officials, board members, and PSTA staff broke ground on the SunRunner.
AUGUST 16, 2020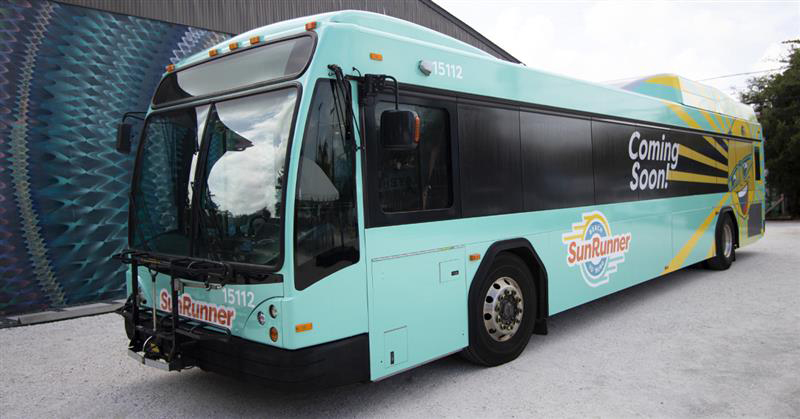 Local officials unveiled the regions first Bus Rapid Transit System's name and new look. 
JULY 8, 2020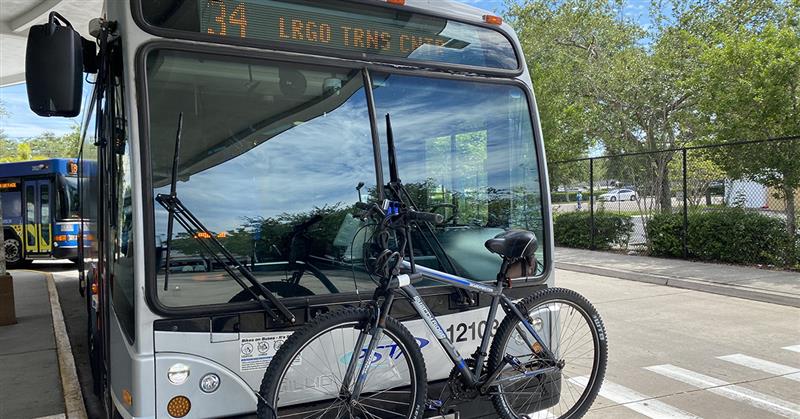 The League of American Bicyclists Awarded PSTA with a Bronze level Bicycle Friendly Business Award.  
JULY 9, 2020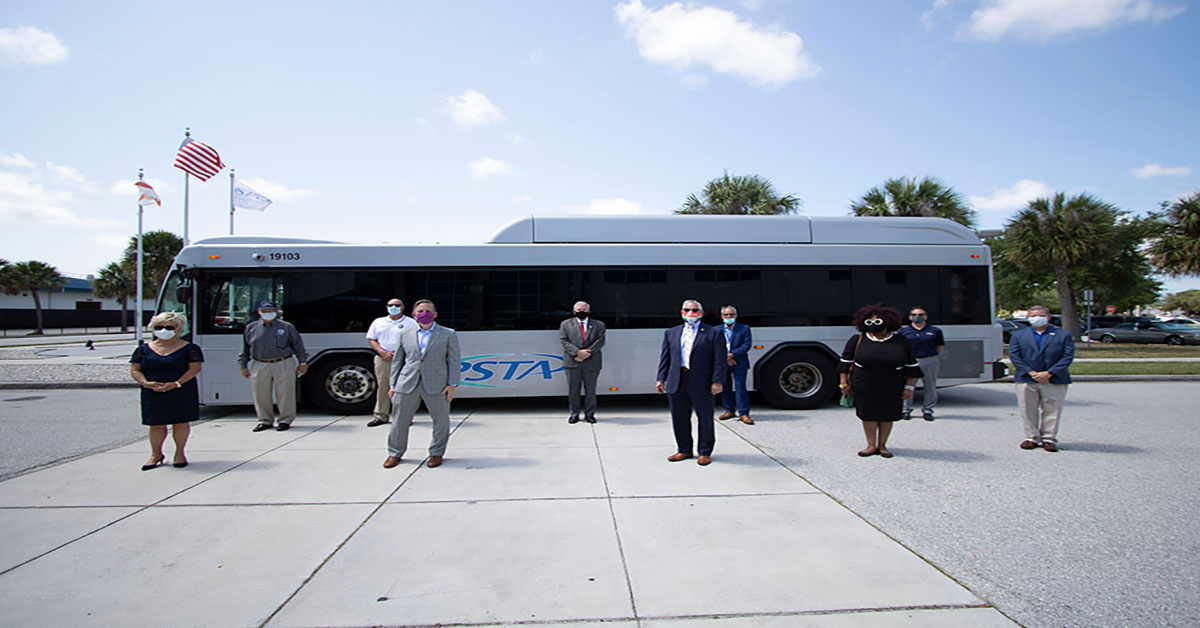 The funding will support the BRT project, a quick and low-cost frequent bus service that connects to destinations along the Central Avenue corridor in St. Petersburg.
MAY 29, 2020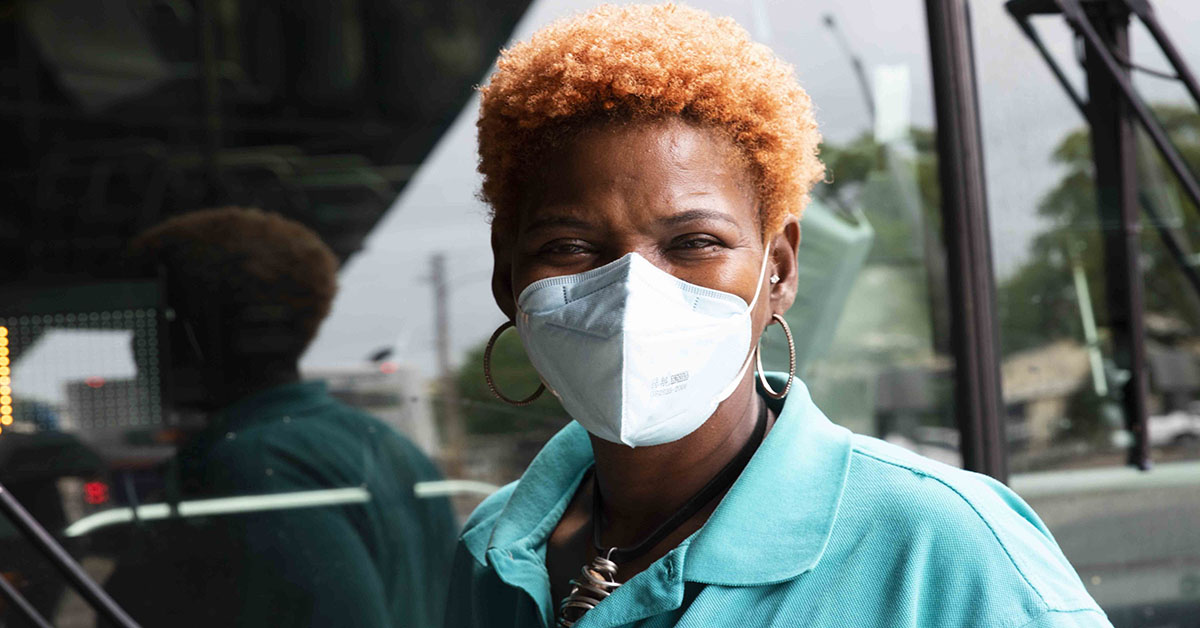 No mask, no ride. Masks are now mandatory on all PSTA buses.
JUNE 12, 2020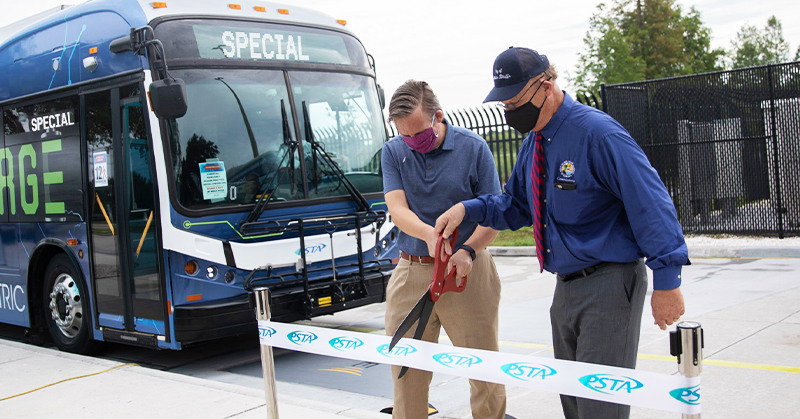 PSTA officially opened an Inductive Wireless Charging Station aimed at reducing wait times for the electric buses to be fully charged.
JUNE 9, 2020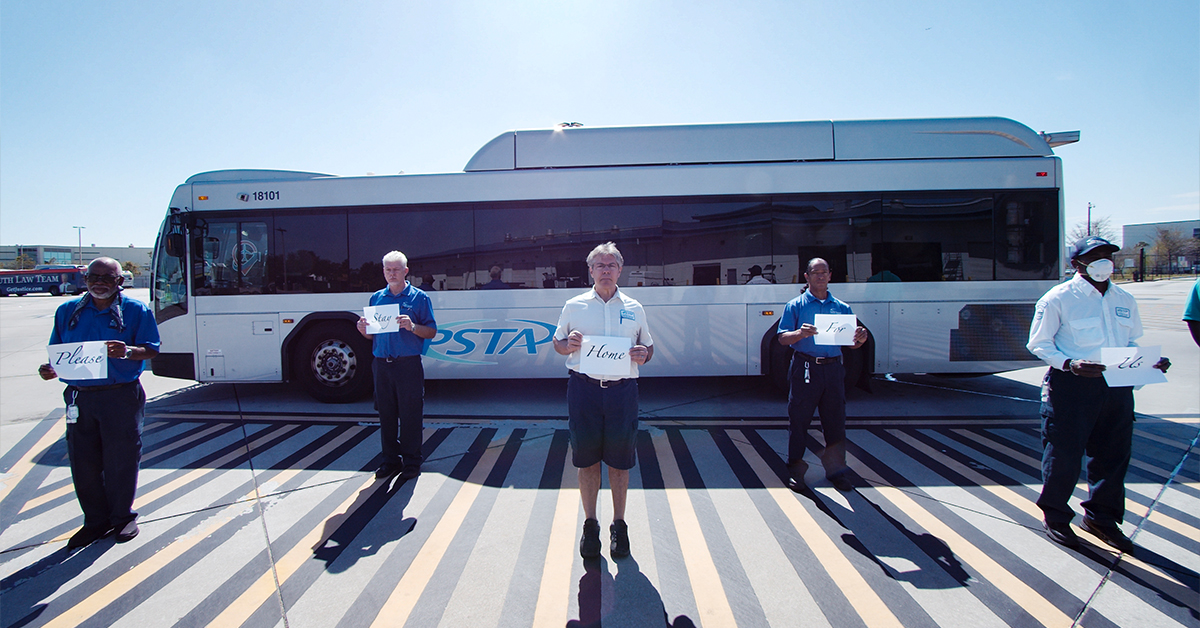 During the pandemic, PSTA continues providing service to essential workers.
APRIL 21, 2020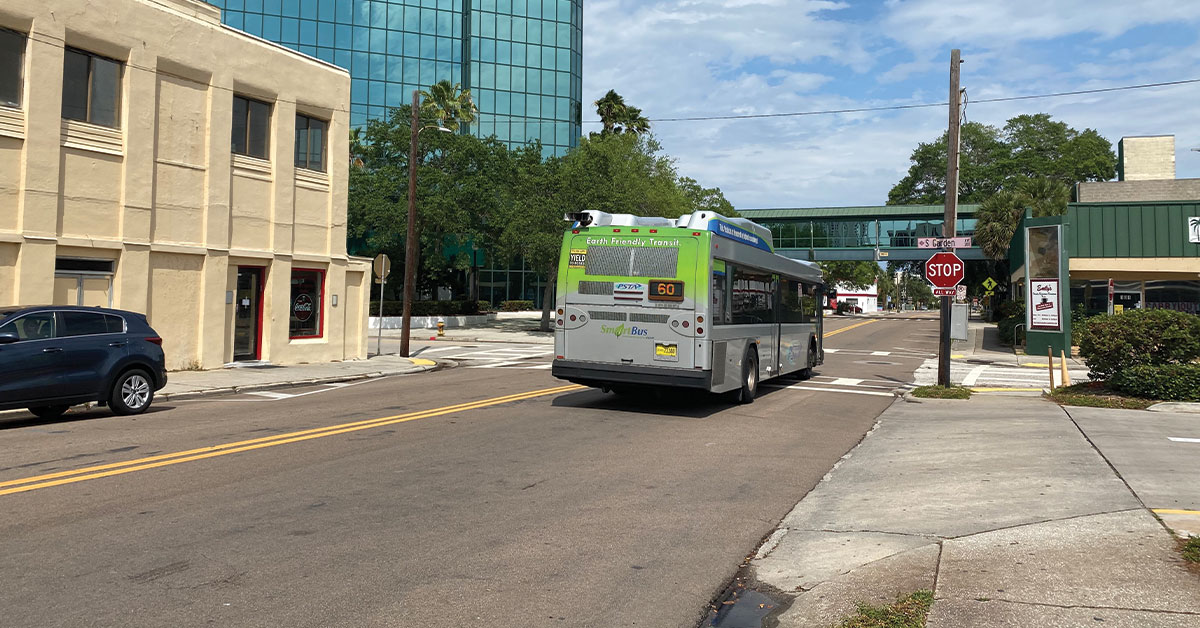 PSTA joined hundreds of transit agencies in sounding transit vehicle horns to honor the heroic efforts of transit employees.
APRIL 16, 2020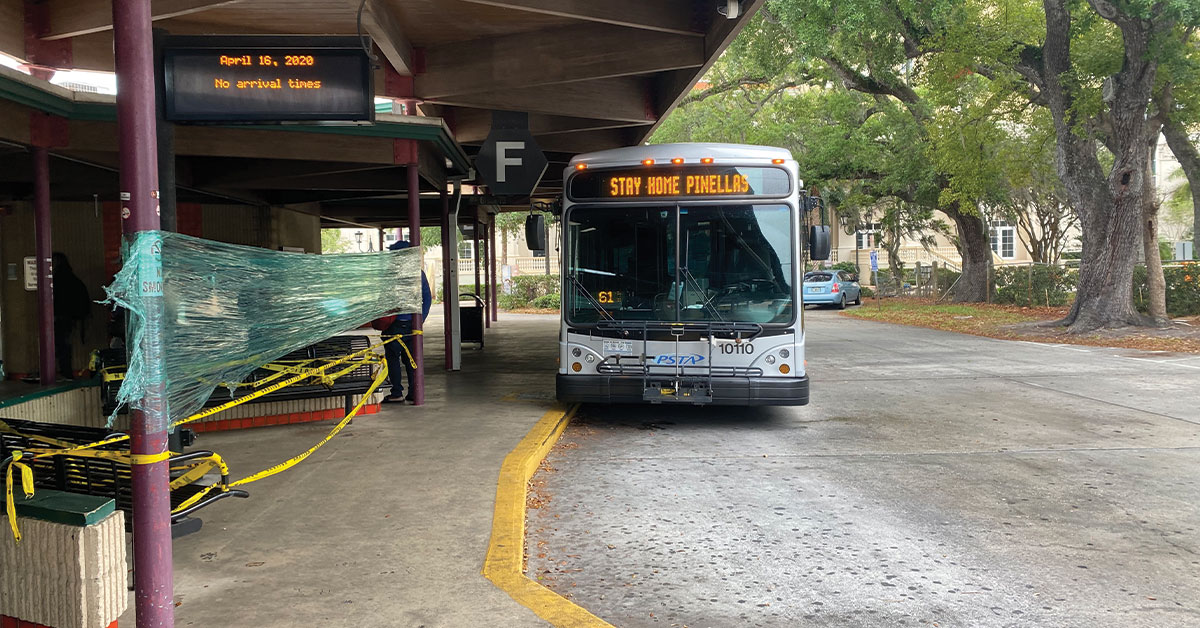 PSTA is asking passengers to please stay home if they can and limit travel on buses to essential trips only.
MARCH 21, 2020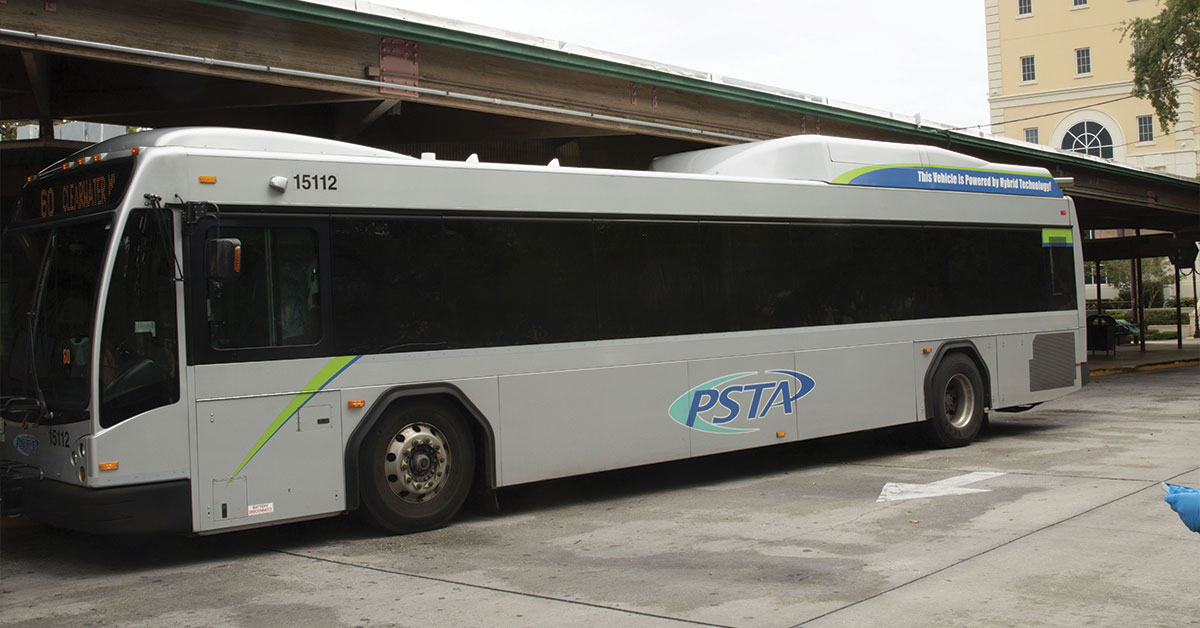 PSTA is temporarily going fare-free as a safety precaution until further notice.
MARCH 18, 2020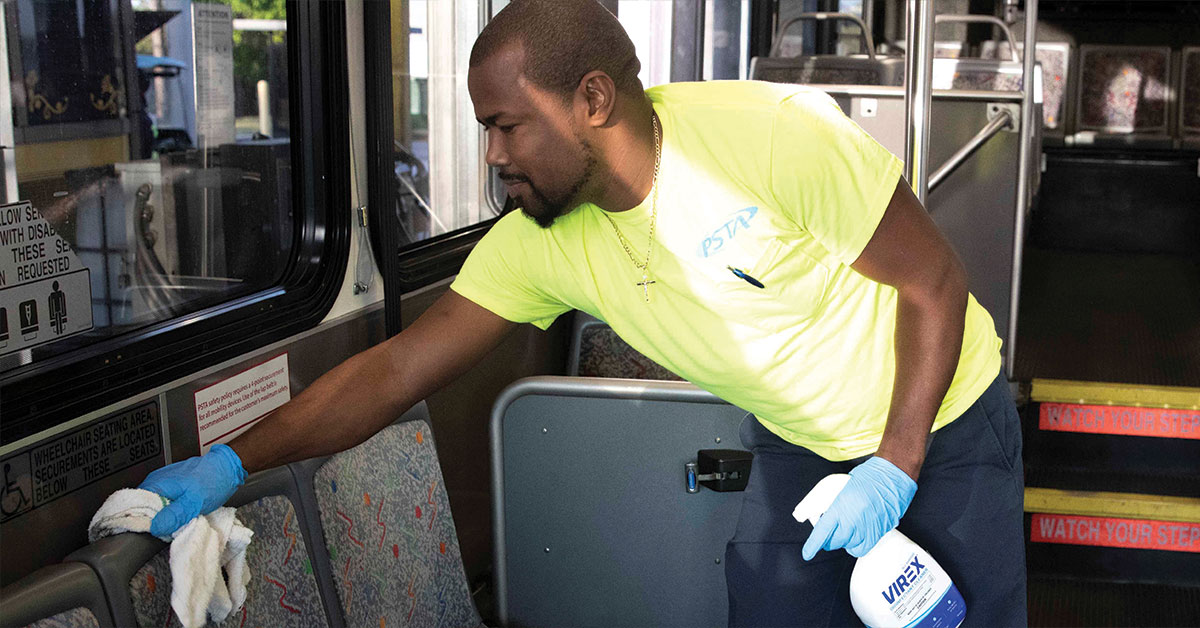 PSTA cleaning crews thoroughly disinfect all transit vehicles, terminals and facilities daily.
MARCH 16, 2020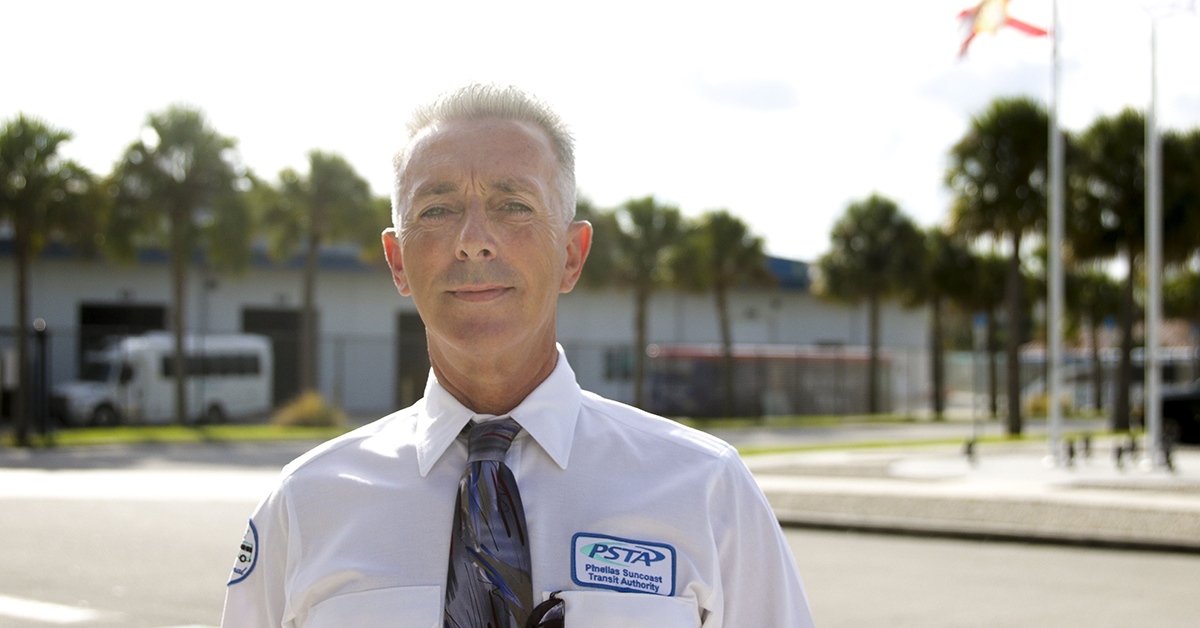 Milan was recently awarded the 2019 Driver of the Year for PSTA.
MARCH 16, 2020