Take advantage of FREE fares for the first six months of SunRunner service.

Did you know the SunRunner is FREE to ride for the first six months of its service? That's right – from its launch in October 2022 through April 2023, the SunRunner will cost riders nothing to navigate from the beach to the 'Burg and anywhere in between!
SEPTEMBER 27. 2022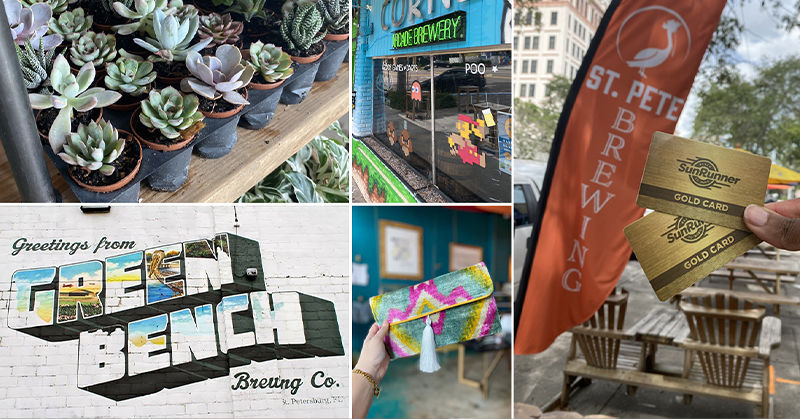 The first 500 riders get exclusive discounts to participating businesses along the SunRunner route.

Don't miss out! Remember: Service begins Oct. 21, 2022, at 6 a.m. Mark your calendar now for your chance to snag a Gold Card.
SEPTEMBER 13. 2022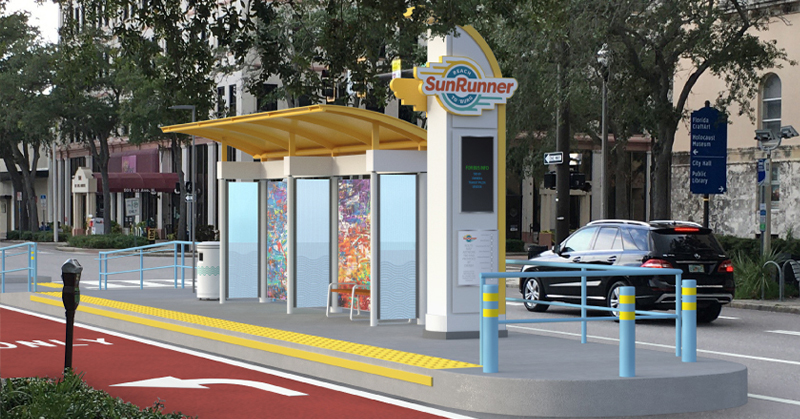 Can I drive in the lanes? How will they impact my commute?

You may have noticed new, rust-red lanes along First Avenues North and South. They are the SunRunner's "bus-and-turn" lanes – which are now open!
AUGUST 30. 2022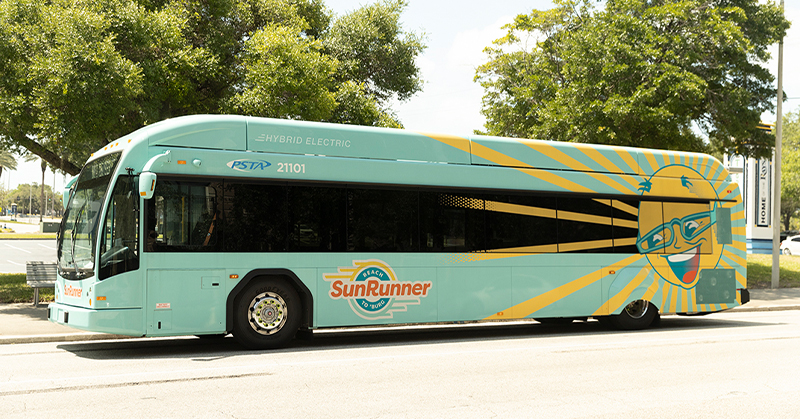 What this exciting new transit service means for Pinellas County.

This year, an innovative transit service is debuting to connect residents and visitors from downtown to the beaches and so many places in between. Called bus rapid transit, or BRT, the SunRunner is the region's first modern, fast transit service designed to get riders to Pinellas County's premier destinations.
AUGUST 23. 2022
AVA will be looking to gain feedback on how the community feels about the possibility of using Autonomous Vehicles as a transit option in the future.
MAY 19. 2021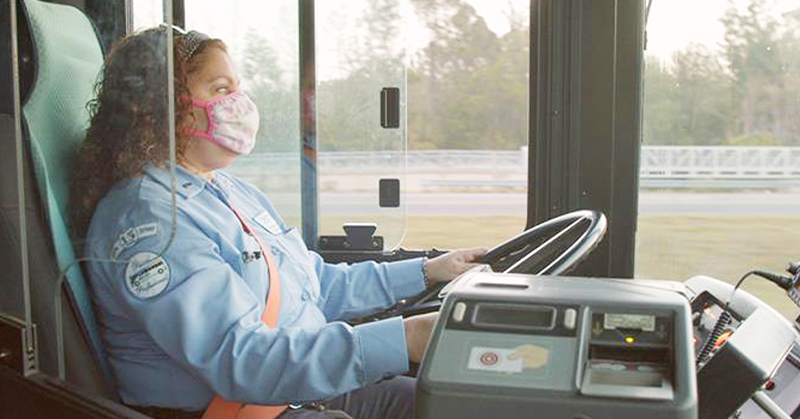 March marks Women's History Month, a time for us to come together and celebrate the innovative contributions women have made back in time over the course of history and in the now, in contemporary society. 
MARCH 23, 2021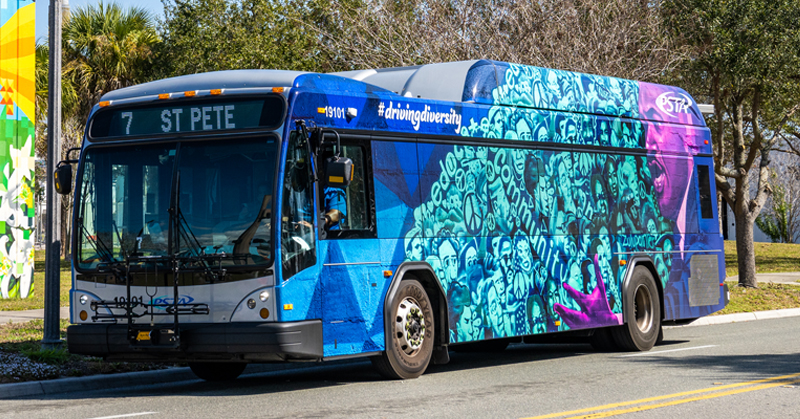 We worked with a local black artist named Zulu Painter from St. Pete to bring a stunning mural featuring MLK to highlight the importance of diversity and inclusion in our community.
FEBRUARY 11, 2021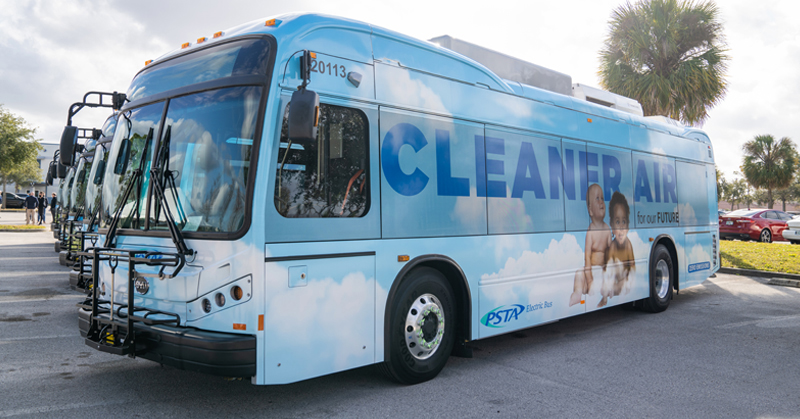 Now, about half our fleet is electric or hybrid.
FEBRUARY 1, 2021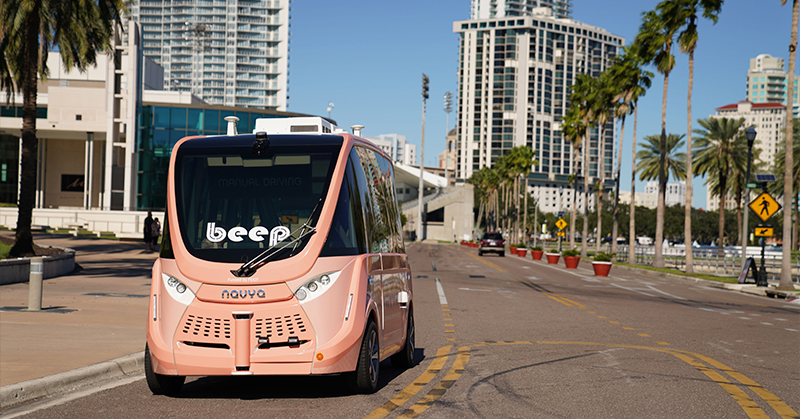 PSTA introduced Pinellas County to it's newest resident, AVA!
NOVEMBER 23, 2020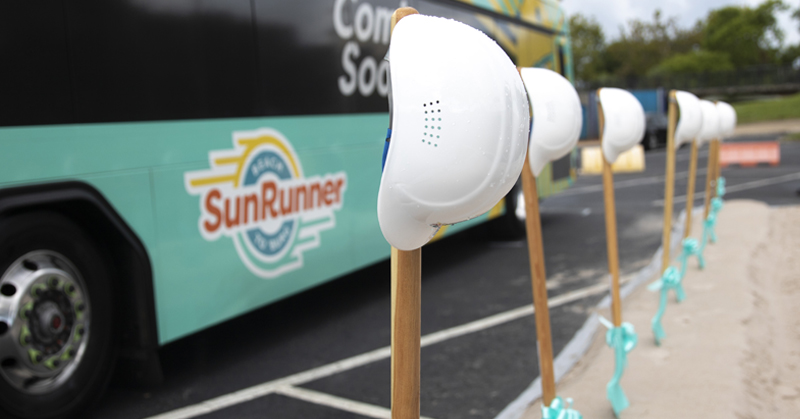 The future is almost here. On August 17th, 2020, construction of the Tampa Bay Region's first Bus Rapid Transit began. Elected officials, board members, and PSTA staff broke ground on the SunRunner.
AUGUST 16, 2020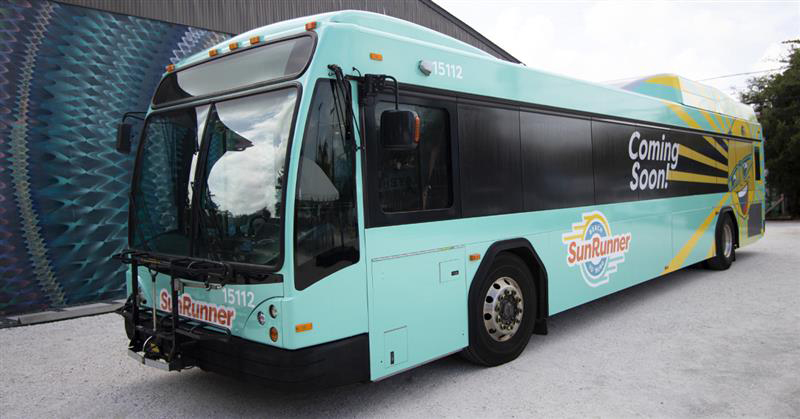 Local officials unveiled the regions first Bus Rapid Transit System's name and new look. 
JULY 8, 2020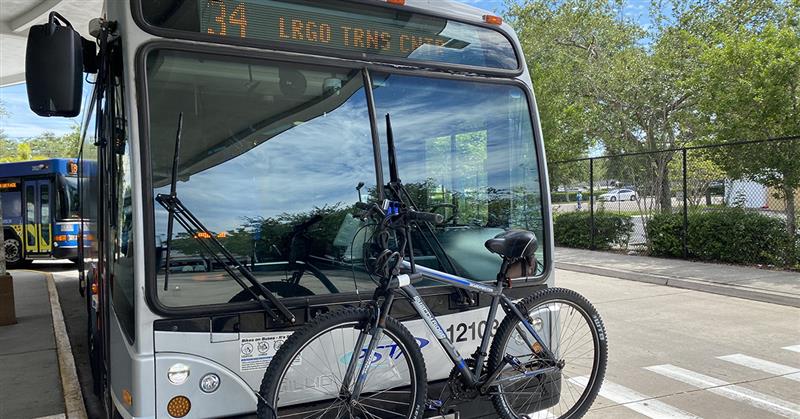 The League of American Bicyclists Awarded PSTA with a Bronze level Bicycle Friendly Business Award.  
JULY 9, 2020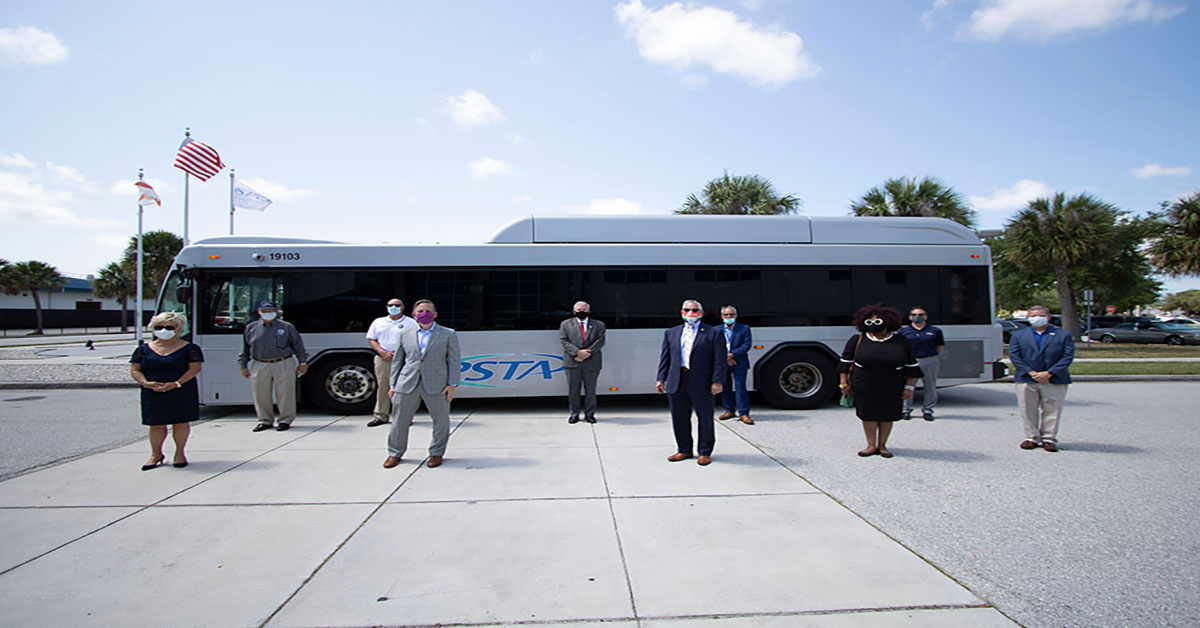 The funding will support the BRT project, a quick and low-cost frequent bus service that connects to destinations along the Central Avenue corridor in St. Petersburg.
MAY 29, 2020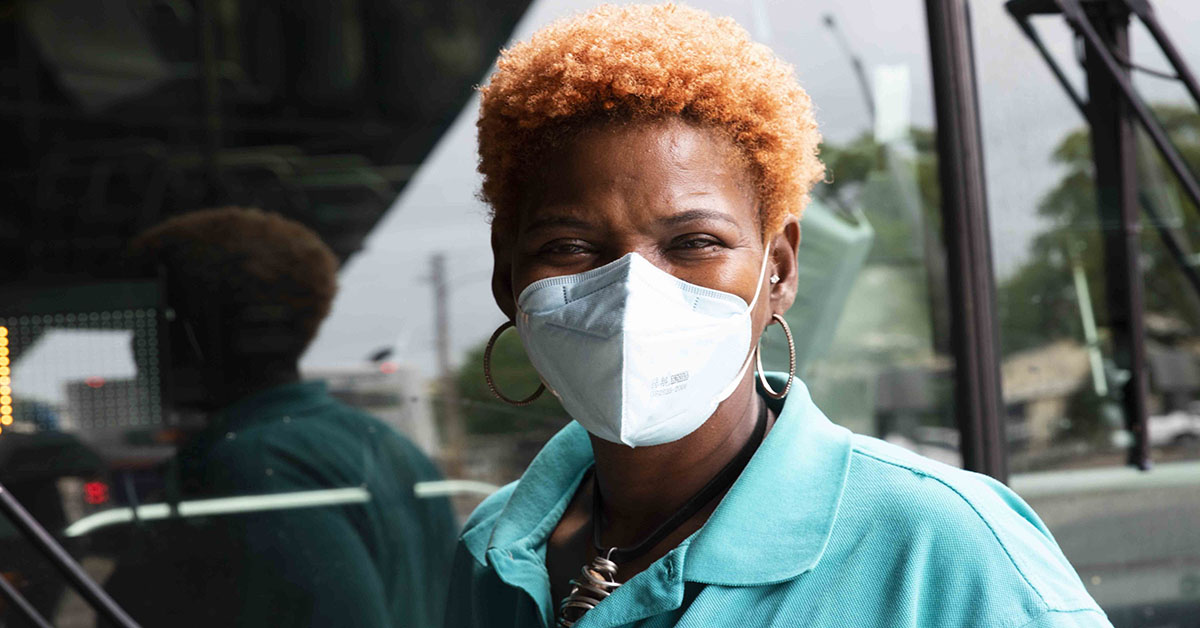 No mask, no ride. Masks are now mandatory on all PSTA buses.
JUNE 12, 2020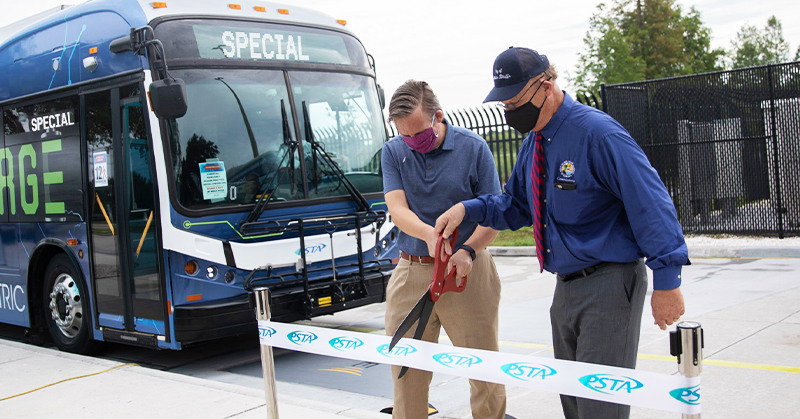 PSTA officially opened an Inductive Wireless Charging Station aimed at reducing wait times for the electric buses to be fully charged.
JUNE 9, 2020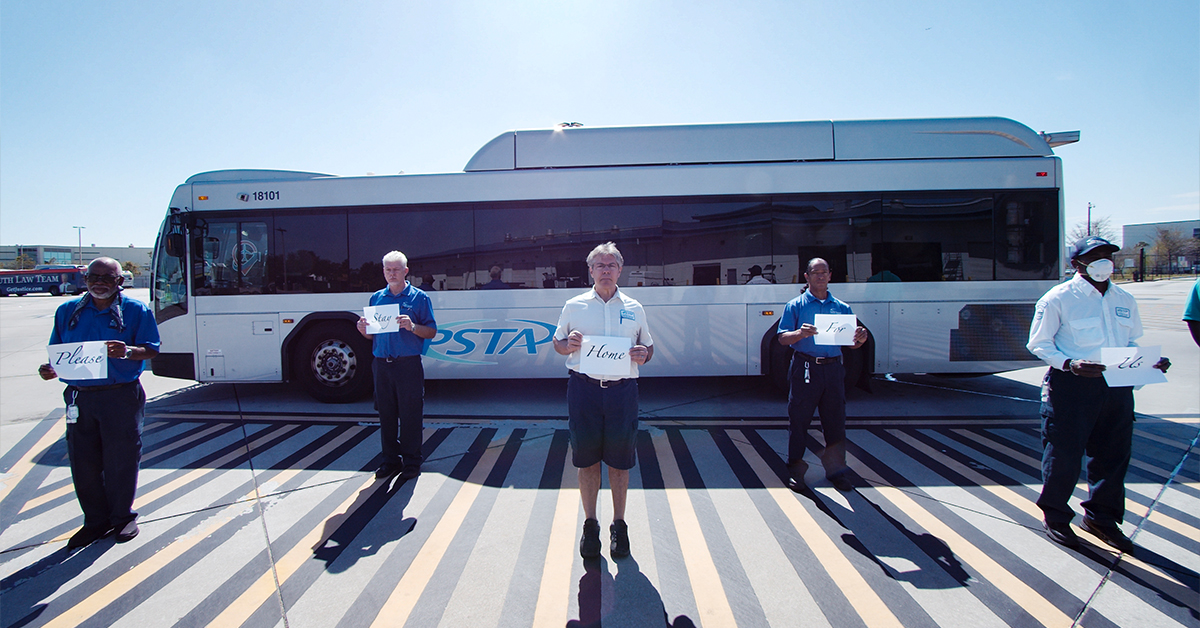 During the pandemic, PSTA continues providing service to essential workers.
APRIL 21, 2020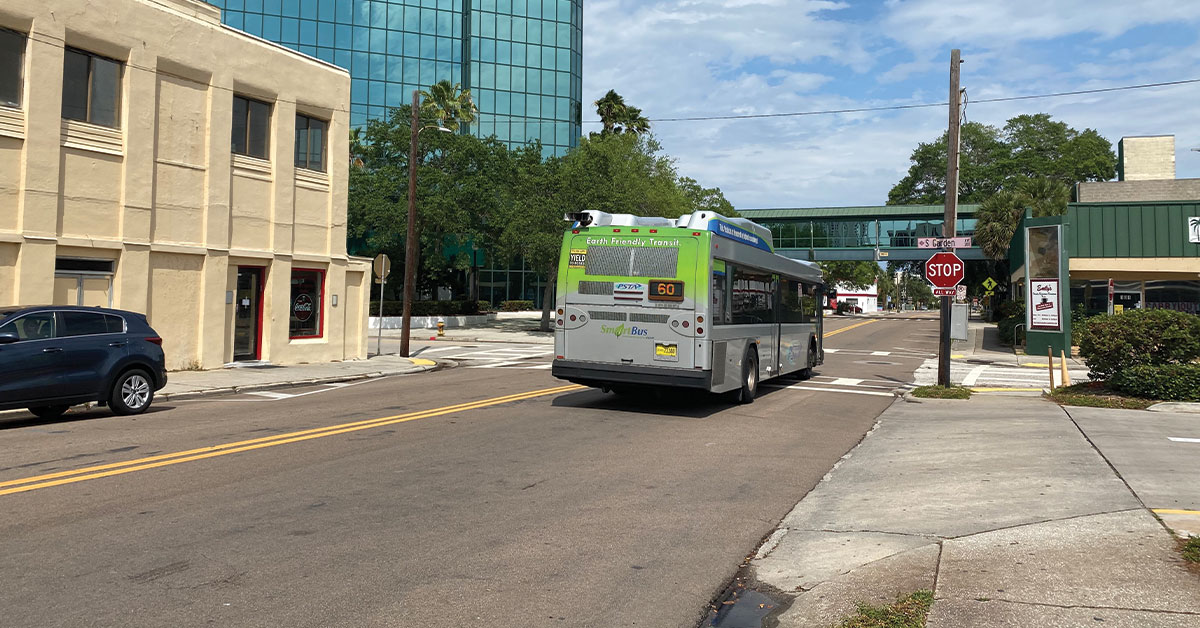 PSTA joined hundreds of transit agencies in sounding transit vehicle horns to honor the heroic efforts of transit employees.
APRIL 16, 2020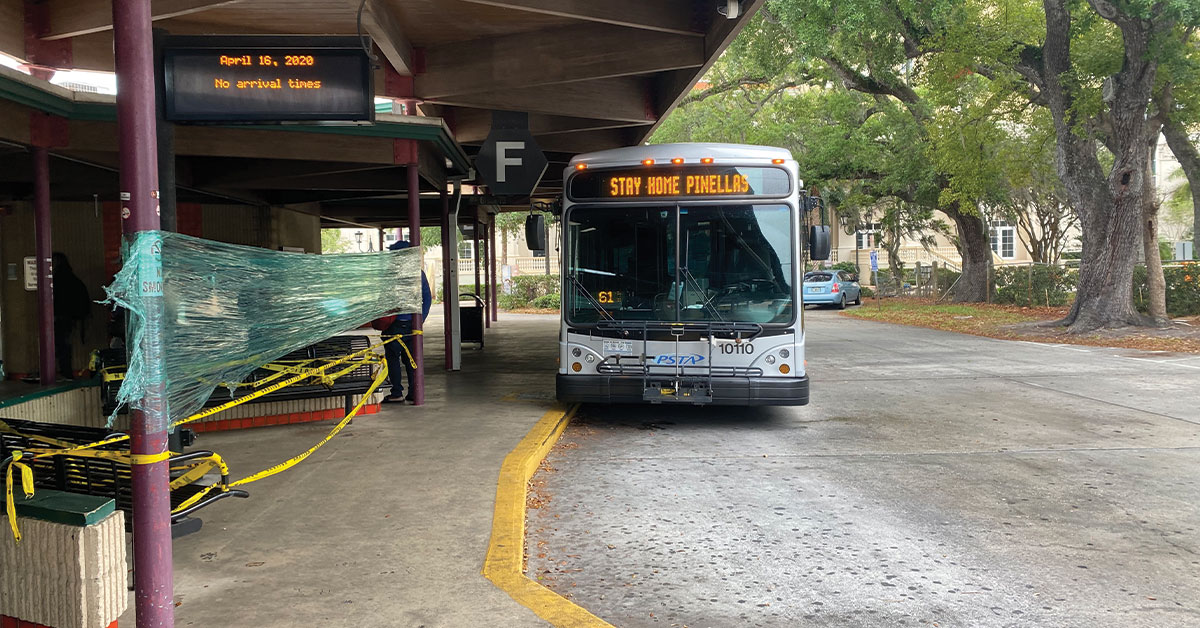 PSTA is asking passengers to please stay home if they can and limit travel on buses to essential trips only.
MARCH 21, 2020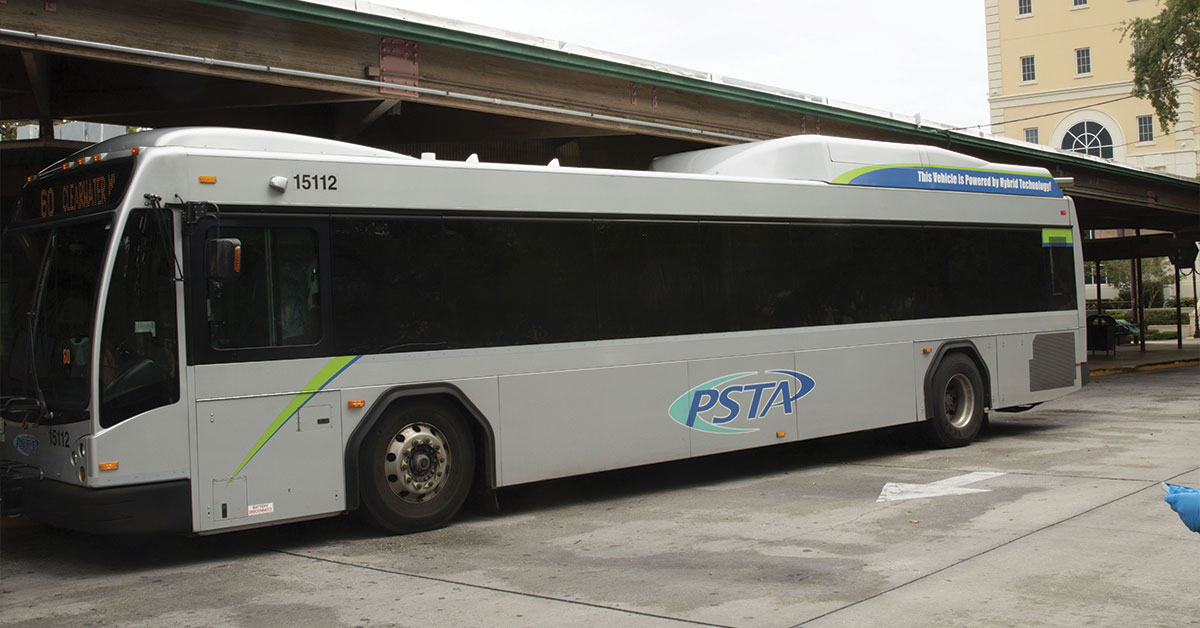 PSTA is temporarily going fare-free as a safety precaution until further notice.
MARCH 18, 2020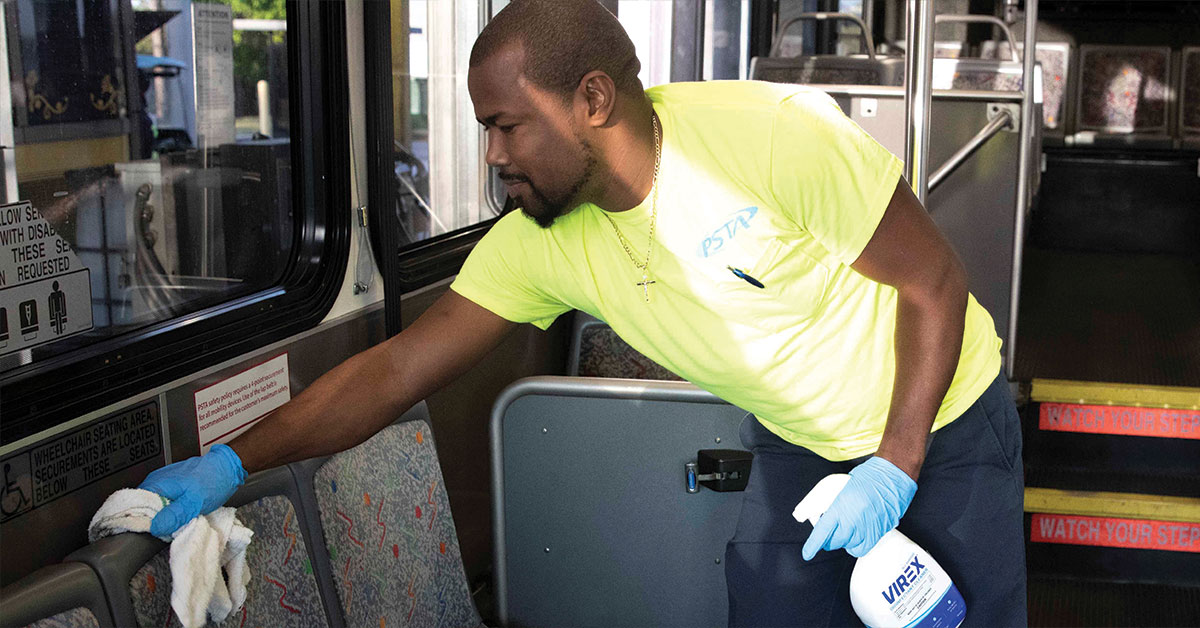 PSTA cleaning crews thoroughly disinfect all transit vehicles, terminals and facilities daily.
MARCH 16, 2020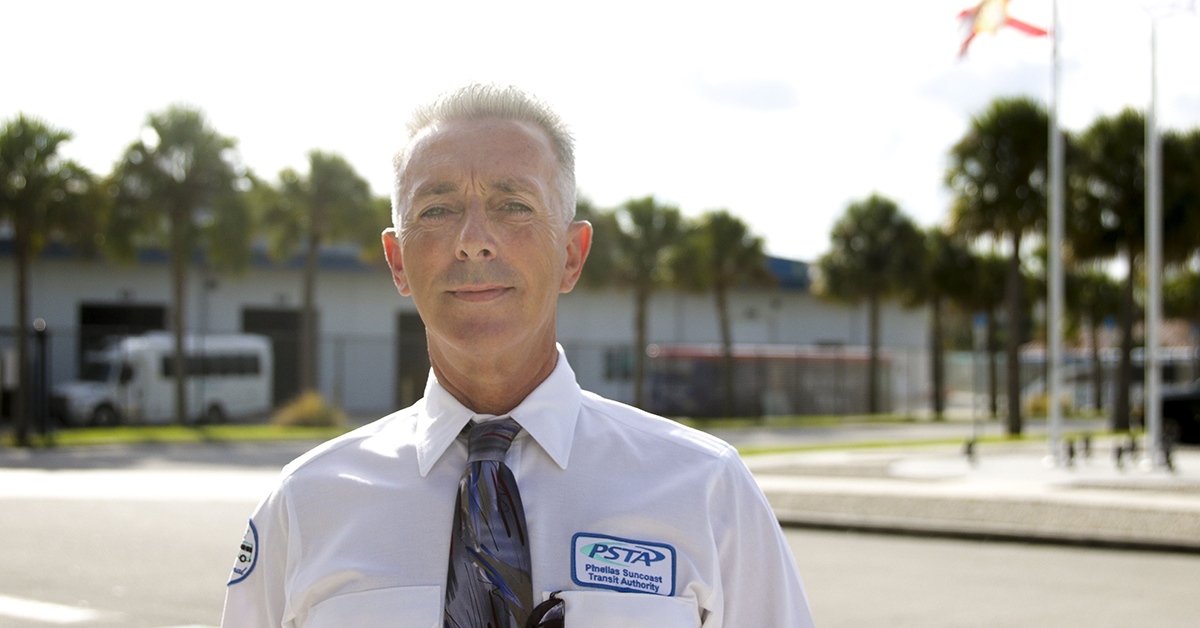 Milan was recently awarded the 2019 Driver of the Year for PSTA.
MARCH 16, 2020