On July 9th, the League of American Bicyclists recognized PSTA with a Bronze level Bicycle Friendly Business (BFB) award, earning it a place alongside over 1,400 businesses across the country contributing to the movement to build a more Bicycle Friendly America. PSTA is the first transit agency in the state of Florida to receive this prestigious award.
As part of the BFB network, PSTA will have access to a variety of tools and technical assistance from the League to become even more welcoming to bicyclists.  When employees bike, great things happen: PSTA encourages bicycling as an easy option and provides 2 bike racks on all 210 buses.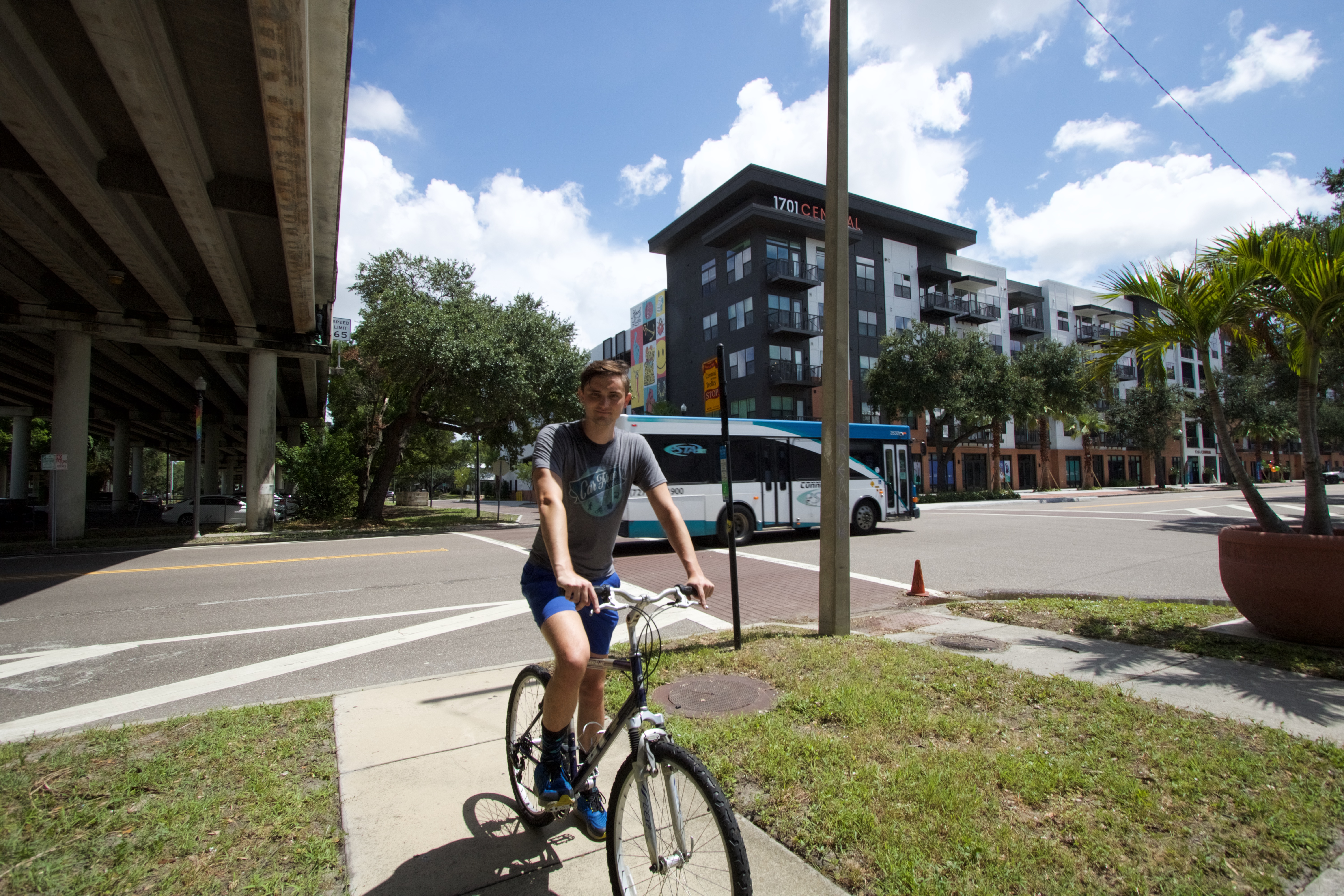 In Pinellas County, many people are commuting to work by bike, and PSTA as a mobility provider connects bicyclists to a larger transportation network and improves access to jobs."Being the first public transportation service in the state to receive this award is a great honor and we will continue to research ways where we can be more beneficial to our bike-community," said Brad Miller, Chief Executive Officer of PSTA. 
We understand our county and the city of St. Petersburg loves bikes, so with our upcoming SunRunner spanning from Beach to 'Burg, we will be adding several internal bike racks to speed up the boarding process and offer more storage than our traditional front of bus bike rack.