Sustainability is a goal PSTA has always strived for. Of course, when thinking of sustainability, we immediately think of the environment. That's not wrong, but PSTA does more than strive to be environmentally sustainable.  
On January 27th, 2021, Board members approved the Sustainable Strategic Plan in which every project, every service, and every initiative we have will be viewed through a sustainability lens and assessed for its contribution and impact on our community, our environment, and our economy.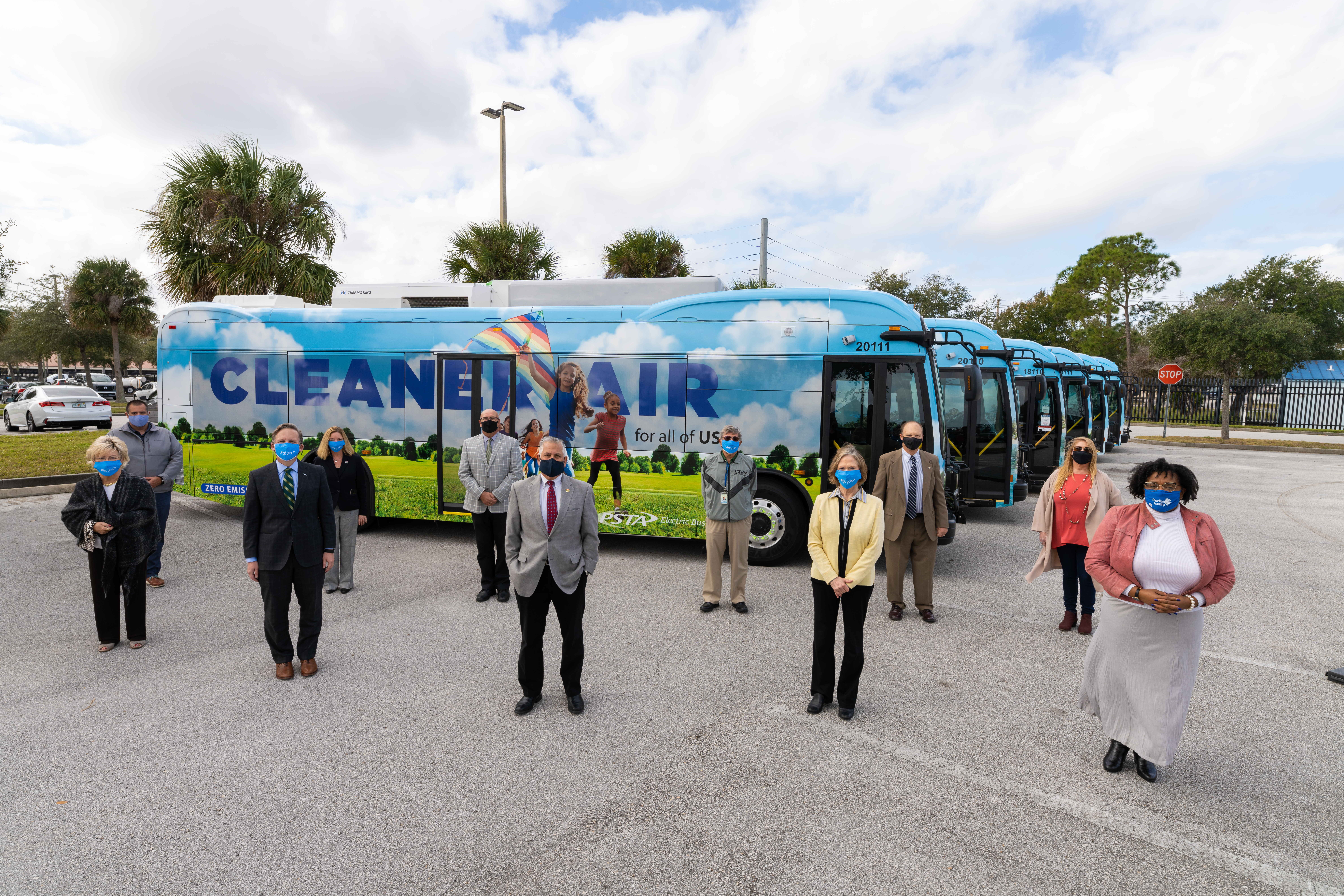 On February 1st, 2021 we invited elected officials and board members to celebrate our additional four electric buses to make our fleet, the largest in Florida, to 6.  
Each electric bus is powered by a rechargeable, environmentally friendly battery and averages 180 miles or about 14 hours of operating time on a single charge. PSTA will save about $20,000 a year in diesel fuel costs with each electric bus, or $240,000 over 12 years. 
At PSTA we have a commitment to do our part to contribute to cleaner air for all of us, for our environment, and for our future.