In honor of Small Business Month, join us in celebrating the many small businesses along PSTA's service lines.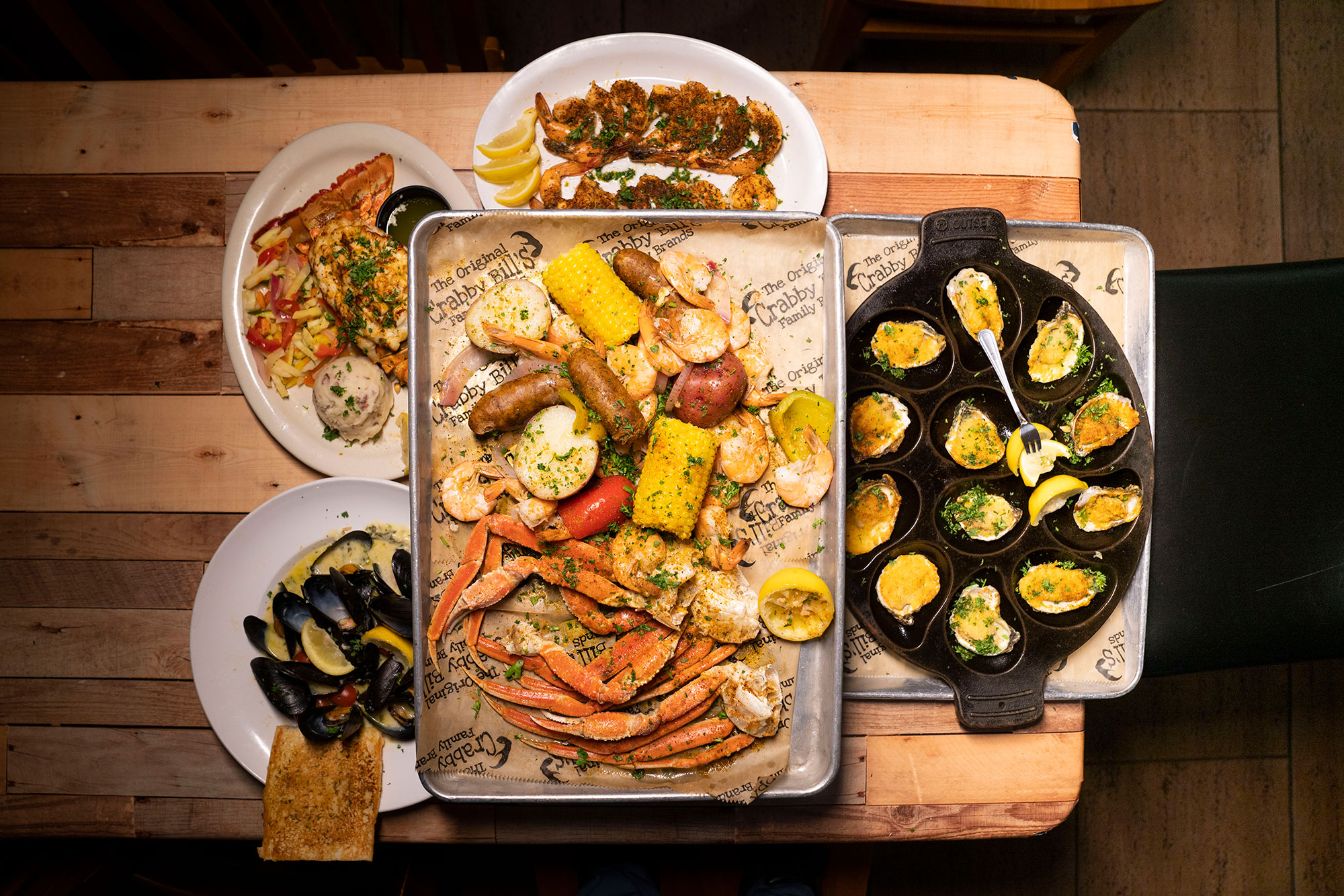 "We're always in the mood for fresh seafood!" ~ Crabby Bill's
This May, we'll be shining a spotlight on some of the many small businesses located along our service lines to recognize their important contributions to our community – and how PSTA helps serve their transportation needs – in honor of Small Business Month.
Small businesses are the backbone of our local community. Please join us in celebrating them this month! One way to do that is by enjoying a visit to their establishments aboard our buses, trolleys, or other rider programs. Learn more about how to ride PSTA here.
Our first "Small Biz Spotlight" is Crabby Bill's Family Brands.
With more than 40 years of experience in the restaurant industry, the Loder family – led by Matthew Loder, Sr. – brings its passion for food and hospitality to Crabby Bill's Family Brands. Anchored by its flagship Crabby Bill's restaurant, the company boasts 10 different dining experiences along the beautiful Gulf of Mexico. An active and integral part of the Pinellas County community, its Crabby for a Cause initiative has donated more than $200,000 dollars in the past five years through its involvement with local organizations and charities like Clearwater Marine Aquarium, Indian Rocks Beach Food Pantry, Largo Performing Arts Foundation, Fluff Animal Rescue, and more!
In the words of Matthew Loder, Sr., we're honored to share more about Crabby Bill's Family Brands and its connection to PSTA:
My family's hospitality businesses, restaurants, bars, and catering venues appreciate our PSTA.

We have locations under our flag from Dunedin, the waterfront, fine dining Bon Appetit Restaurant, all the way to St. Pete Beach, our casual, beachfront Crabby Bill's Seafood Restaurant. We have others in Redington Shores, Indian Rocks Beach, Clearwater Beach, and our Clearwater Marine Aquarium catering and food service operations. The service provided by the PSTA helps both our guests and team members, alike, navigate their transportation needs.

The availability of good, safe, dependable transportation is a necessity for commerce and connectivity. The affordability and reliability of the transportation system that our PSTA provides helps me staff my businesses. Our guests, many elderly or others not with other means of transportation, can access the PSTA services and travel.

Just a word of thanks and praise from a long-time Pinellas resident and business owner. Keep up the amazing work, on behalf of the Pinellas community – many rely on your great service.

 

Matthew Loder, Sr.
Crabby Bill's Family Brands
Gulf Beaches, Pinellas County, Florida