This May, we're shining a spotlight on some of the many small businesses located along our service lines to recognize their important contributions to our community – and how PSTA helps serve their transportation needs – in honor of Small Business Month.
Small businesses are the backbone of our local community. Please join us in celebrating them this month! One way to do that is by enjoying a visit to their establishments aboard our buses, trolleys, or other rider programs. Learn more about how to ride PSTA here.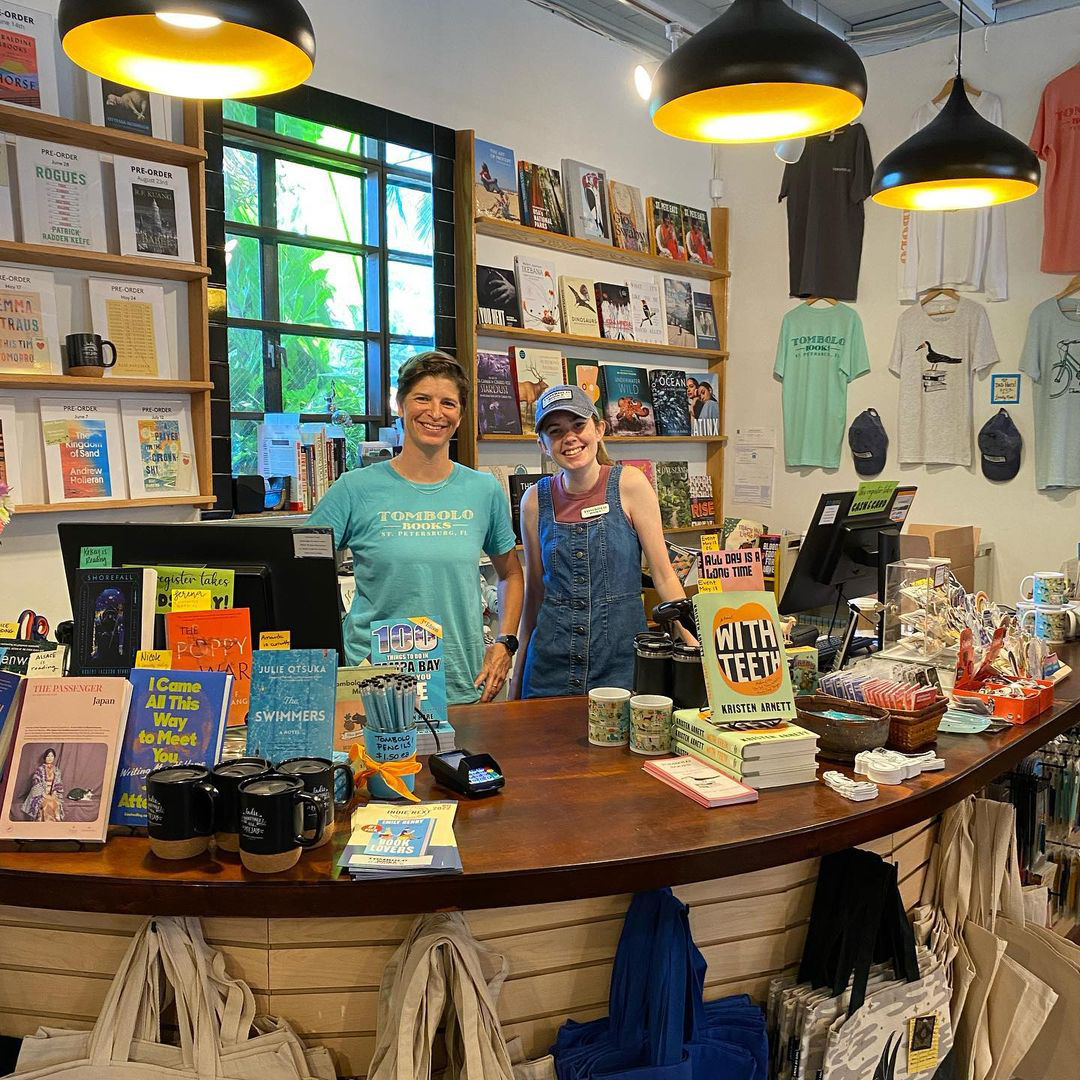 Our next "Small Biz Spotlight" is Tombolo Books.
Since Tombolo Books opened its brick-and-mortar location in 2019, the local store – run by married couple Alsace Walentine and Candice Anderson – has become a beloved Grand Central District community staple. The independent bookstore was founded upon the principles of "Keep St. Petersburg Local," displaying books by nationally recognized publishing houses and locally published books with Florida authors. The store is well-known for its many book clubs, author events, and writing workshops, all of which help to make it truly unique to Pinellas County.
We're honored to share more about Tombolo Books and its connection to PSTA from Walentine's perspective:
Tombolo Books is thrilled to have a SunRunner stop right by our store!

Since the SunRunner began running within the Grand Central District area, I've only heard positive things from many customers and book club participants who have used it to get to our store or other local shops nearby. With more than twelve book clubs happening simultaneously, it saves groups time, money, and headache using the SunRunner. Now, we have fewer parking issues, and I know it's a safer experience for many. I've even talked with customers tied at the hip to their cars who say, "I know a lot is happening in the Grand Central District area this weekend, so I decided to take the SunRunner, instead." It has broadened our audience and has helped us maintain our strong clientele. We even have a page on our website that features the SunRunner as an alternative transportation source to our store! It has made things very easy and affordable.

Thank you to PSTA for working so hard to provide multiple transportation options for the Pinellas community, enabling our business to grow and reach more people than ever!

 

Alsace Walentine
Tombolo Books
St. Petersburg, Pinellas County, Florida