On November 23rd, PSTA introduced Pinellas County to a new resident in the Sunshine city, AVA!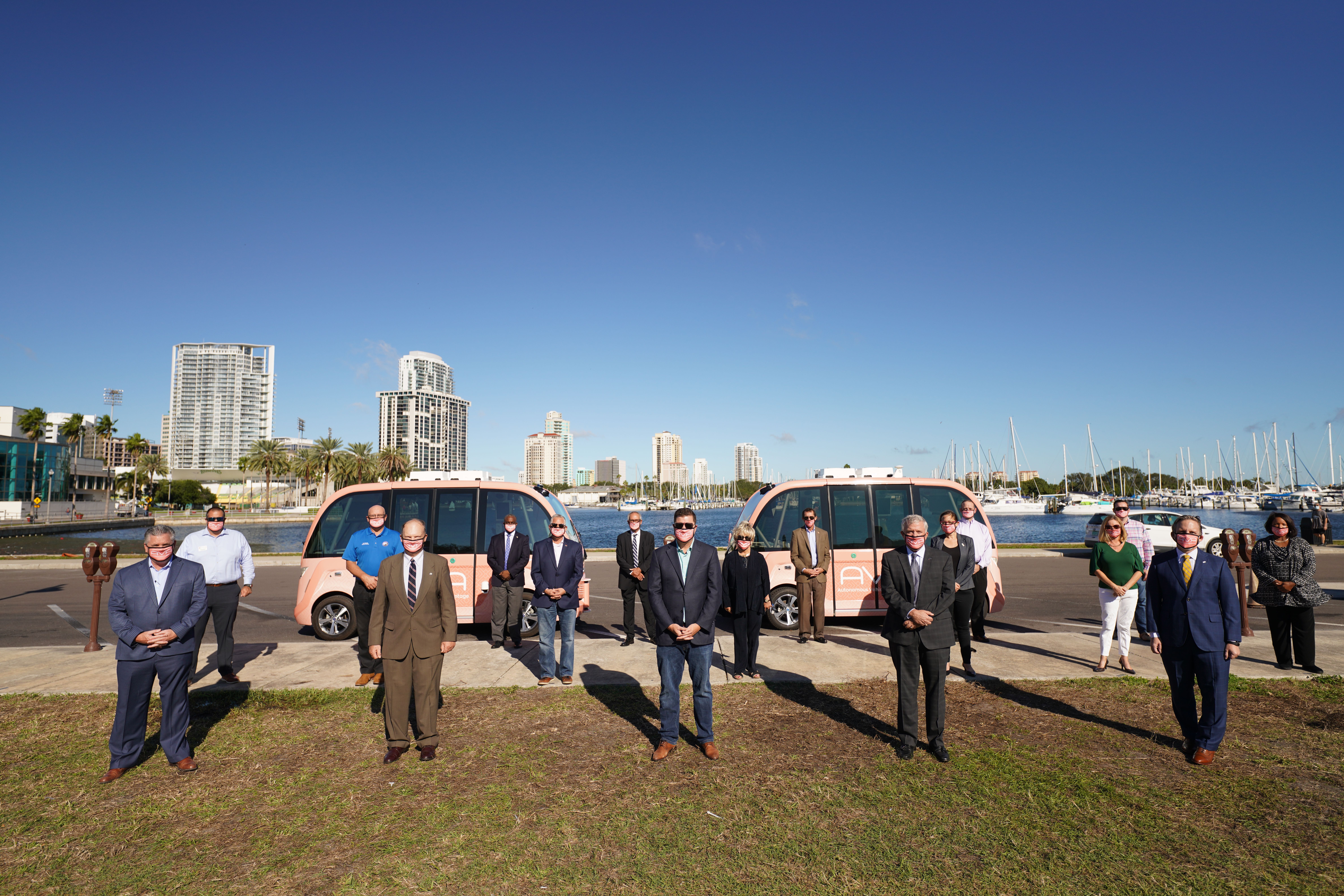 AVA stands for Autonomous Vehicle Advantage. As autonomous vehicle technology is becoming more advanced, PSTA is exploring its potential use in Pinellas County. 
During her three-month pilot, AVA will be looking to gain feedback on how the community feels about the possibility of using Autonomous Vehicles as a transit option in the future.  
Although she is autonomous, AVA will always have a co-pilot to help her get you to your destination.  
Right now, you will be able to experience AVA on Bayshore Drive in Downtown St. Petersburg from Wednesday through Sunday, 10 a.m. to 10 p.m. We invite you to take the survey after experiencing AVA, to give us your feedback on technology of the future.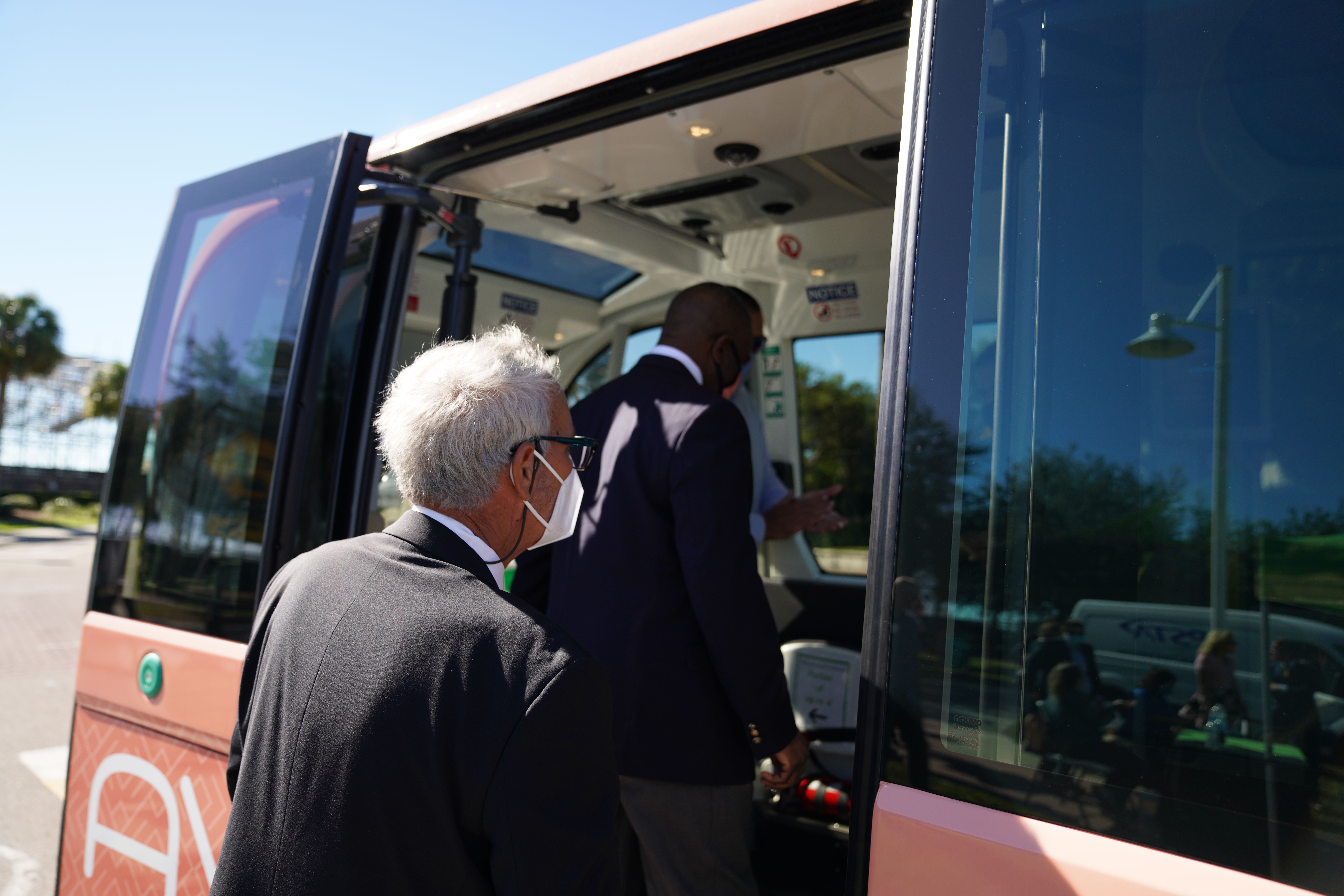 AVA is ADA accessible and can accommodate mobility devices.  To keep AVA's passengers and copilots safe from COVID-19, capacity is currently limited to 6 passengers in the same party and 4 passengers in different parties. Passengers will be asked to sit in a pattern that allows for social distancing and must wear a mask when riding. For more frequently asked questions, please click here.